Voyage from Barcelona to Brazil
Includes hotel stays in Barcelona & Rio De Janeiro
Package Includes
All flights & taxes
Hotel Stay
2 night four-star hotel stay in Barcelona
2 night four-star hotel stay in Rio De Janeiro
Cruise
14 night full-board cruise on-board Costa Favolosa with all meals and entertainment
Savour mouth-watering dishes in the Samsara Restaurant which combines the delicious blend of Pacific and Mediterranean ingredients
Indulge in a spot of shopping in any of the on board boutiques, whether you're looking for beautiful gifts or something for your cruise
If you've a sweet tooth, don't miss the Chocolate Shop, where you'll find an array of chocolate treats in all its forms.
At a glance

Prices from
Inside
Price based on 18 Nov 2021 departure
Barcelona
The beating heart of Catalonia, Barcelona is a city with a distinct cultural heritage and a wealth of attractions that keeps people coming back for more. From the curious works of Antoni Gaudi to the timeless surroundings of the Gothic Quarter to the Sagrat Cor on Tibidabo Hill, it's a city that always catches the eye.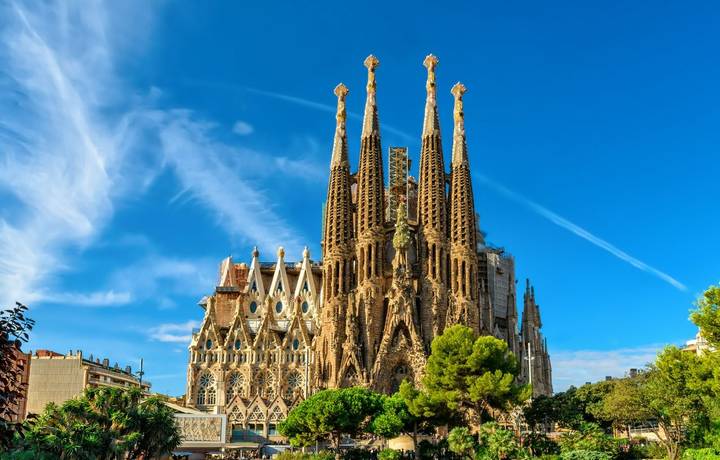 The cosmopolitan capital of Spain's Catalonia region is known for its art and architecture. Fantastic landmarks like La Sagrada Familia and Park Guell, designed by Antoni Gaudi, dot the city; giving you a taster of the creativity entwined throughout this fabulous metropolis. Stroll through Las Ramblas, the walkway at the heart of the city, indulge in some traditional tapas or enjoy a glass of sangria as you overlook the stunning sea views.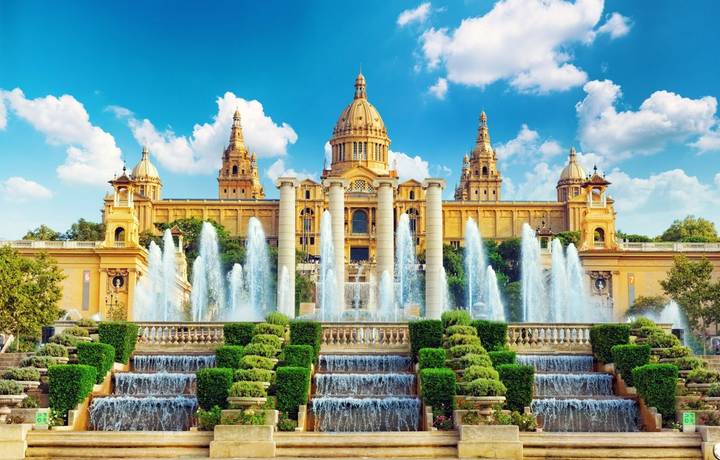 With another day in Barcelona, explore the warren of cobble-stone streets and shaded courtyards that make up the historic Gothic Quarter. It's a district that's also well known for its restaurant and bar scene. The Picasso Museum houses the largest collection of the pioneering artist's works and is a must for culture vultures, while you could also wander the city spotting the rest of Gaudi's masterpieces – from colourful rooftops to residential buildings.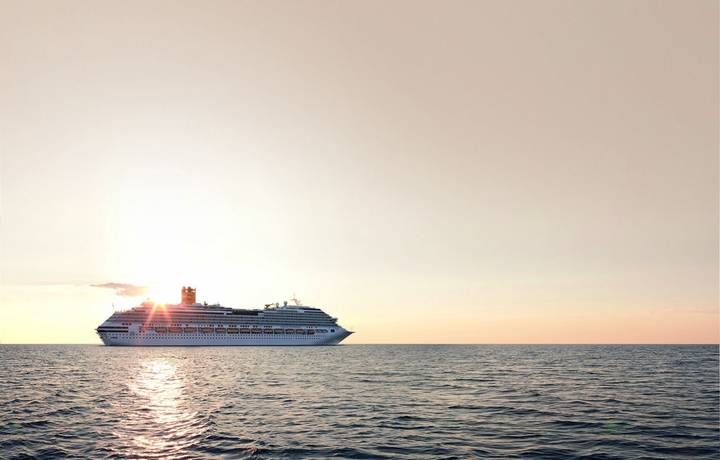 Barcelona
- Embark Costa Favolosa
Today you'll embark the glamorous Costa Favolosa. Dream and reality collide on this fairy-tale ship, with sumptuously decorated spaces and every comfort considered to make your time on board an unforgettable experience. The sister ship of Costa Fascinosa, it's one of the largest vessels in the Costa fleet and it's best feature is without question, is its versatility, making it the perfect choice for every itinerary.
With over 16 dining and drinking venues to choose from on board Favolosa, you'll never eat in the same place twice during your fabulous voyage. Enjoy authentic Italian pizza, Tuscan classics and Japanese Teppanyaki. You can even go to the Samsara restaurant to experience a fusion of South American and Asian cuisine after your relaxing time in their spa.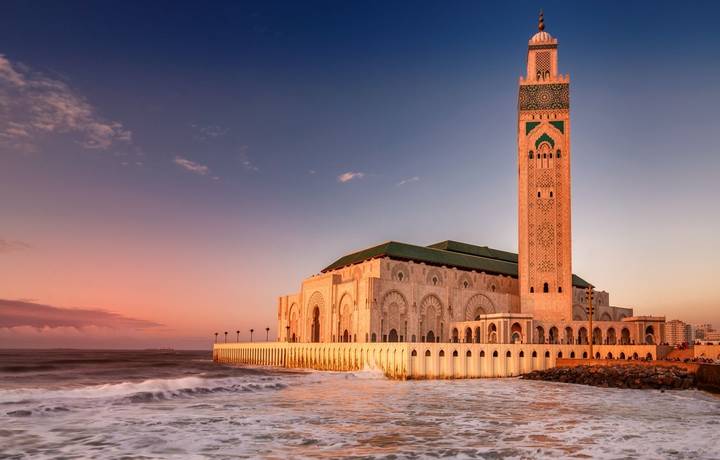 While it still evokes the romance of the 1945 film starring Bogart and Bergman, Casablanca today is the largest city and one of the most cosmopolitan, in Morocco. Admire the beauty of its striking French colonial and classic Moroccan architecture, lose yourself in the spirited streets teeming with cosy cafes and soak in the culture with a stroll down the winding streets of The Old Medina. Wander into quaint storefronts selling aromatic spices, clothing and handmade trinkets.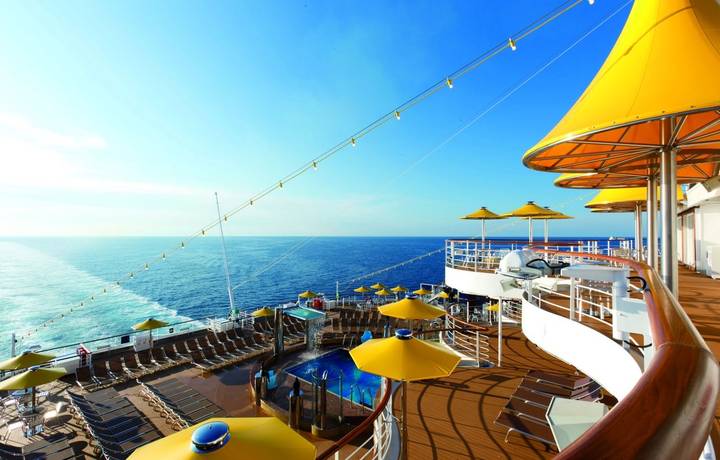 Today you could enjoy the lovely pool decks offering thrilling slides and shallow areas for families as well as quieter places for those who wish to lie back and unwind. Why not pay a visit to the superbly equipped and luxurious Samsara Spa with its gorgeous treatment rooms, sauna, invigorating seawater thalassotherapy pool and solarium.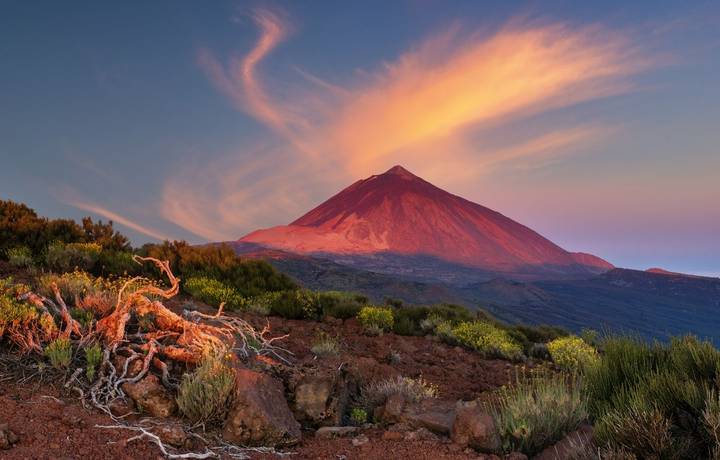 The largest of the Canary Islands, Tenerife is towered over by a dormant volcano, Mount Teide, and its beaches range from golden yellow to black sand as a result of its unique geology. With year-round sunshine, spectacular scenery, rich colonial architecture and abundant marine life, Tenerife has plenty of attractions for visitors.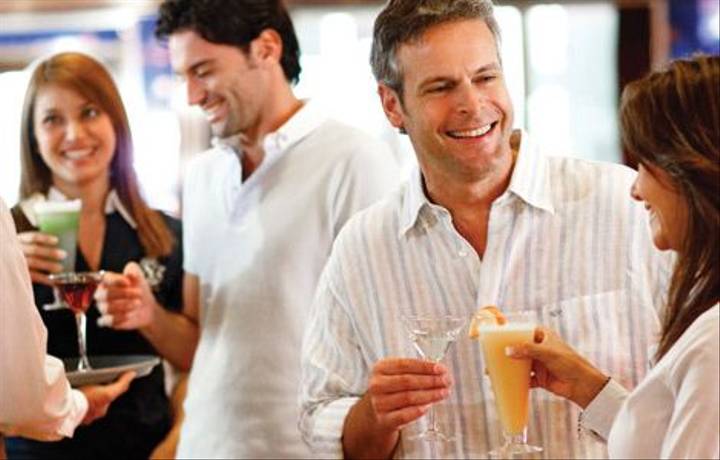 DAY 8 - 12
| 25 - 29 Nov 2021
The next few days at sea are yours to spend however you wish. Spend some time unwinding in some of the open spaces, indulge in delectable dishes from the variety of restaurants, immerse yourself in the extravagant performances in the theatre or enjoy soaking up the atmosphere with a pre or post dinner tipple in one of the bars. Whether you want to enjoy a quiet drink with some gentle music in the background or you really want to let your hair down, there are quiet and lively bars to suit all tastes.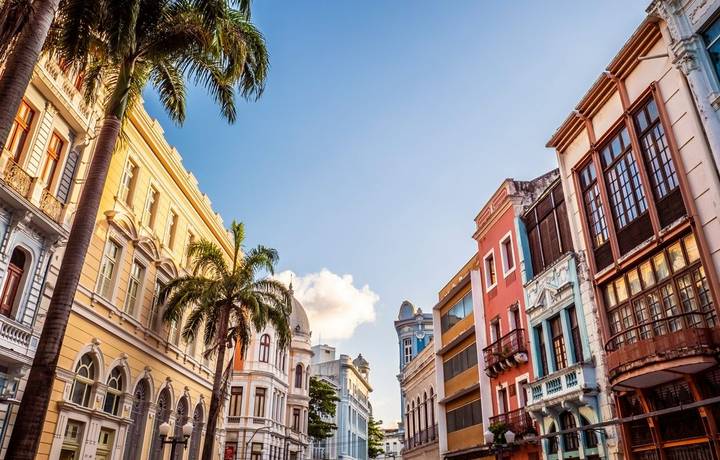 Named after the coral reefs that surround its coastline, Recife is the capital of the Brazilian state of Pernambuco, known for its love of culture and fabulous carnival celebrations. As well as modern high rises, it has a colourful historic centre and magnificent beaches cooled by the Atlantic breeze. Head to Boa Viagem for the best place to catch some sun and tuck into delicious fare in one of the oceanfront restaurants.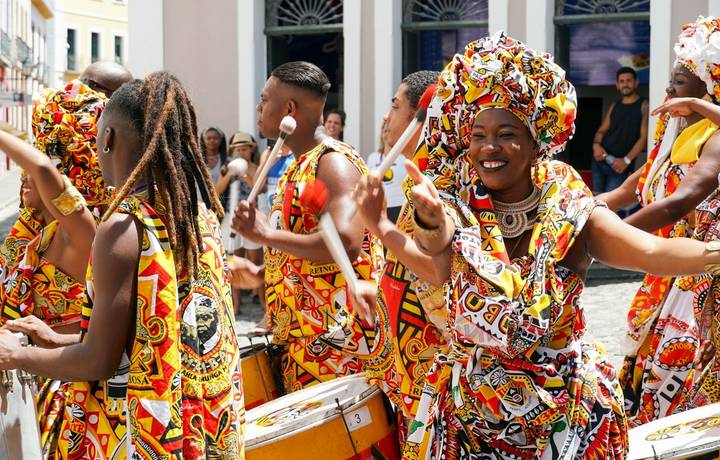 Take in the lively ambience of Salvador and its brightly-coloured colonial buildings, vast plazas and baroque churches as well as its beautiful beaches as you enjoy a walk along the cobbled streets. Discover the famous 18th century church, Igreja NS do Bonfim, the source of the fitas (coloured ribbons) that you'll see everywhere in the city. This hotspot of music and culture has a vibrant Afro-Brazilian culture, a legacy of its colonial heritage, and has festivals throughout the year where the whole town moves to the rhythm of beating drums.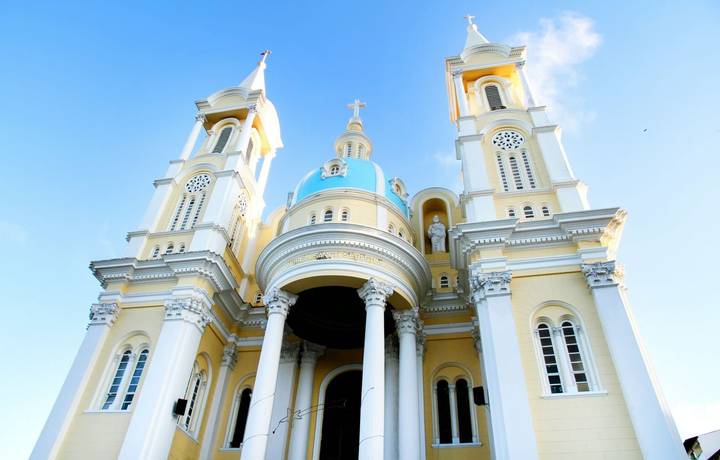 Little known Ilhéus is a gem that has its vivacious culture imbued into the ground. Known for its colonial architecture, the San Sebastian cathedral is a must-see with its blinding white stone. Or to sink yourself further into its history, head to the bright yellow Museum Casa de Jorge Amado, a museum dedicated to prolific Brazilian writer, Jorge Amado.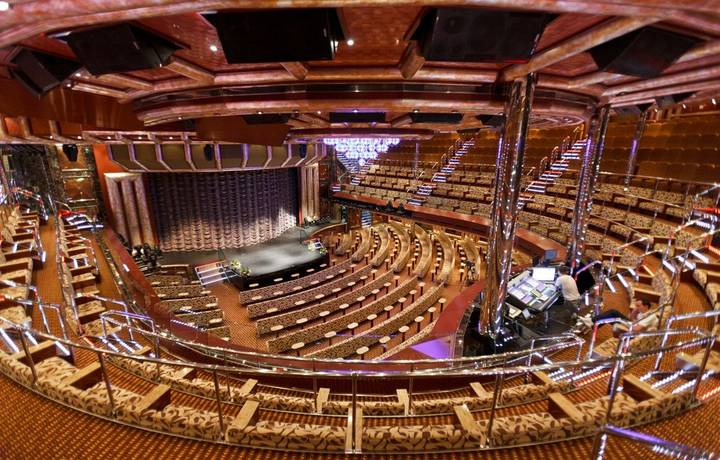 As evening falls, you'll find lavish and hugely enjoyable stage shows in the sumptuous and comfortable two-tiered Festival Theatre as well as live music, comedy and game shows in the various bars and lounges, which are artistically designed and luxuriously decorated.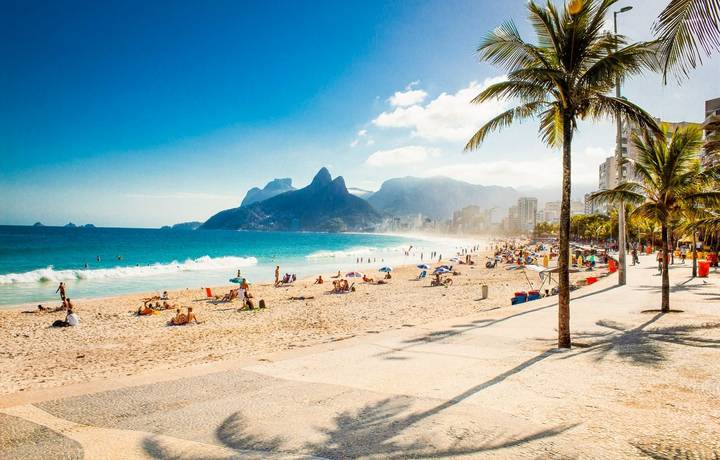 Rio De Janeiro
- Disembark Costa Favolosa & Hotel Stay
With a stunning backdrop of rainforest covered mountains, white arcs of sandy beaches and lush green islands rising out of the sea, it's no wonder Rio is called the "cidade maravilhosa", or marvellous city. Home to the iconic Christ the Redeemer statue, enjoy a ride to the foot of this magnificent piece of architecture and admire stunning views across the city. You could also take a trip into the rainforest to spot tropical wildlife or explore the city to see the architectural opulence of the Imperial Palace and the National Library, the largest library in Latin America.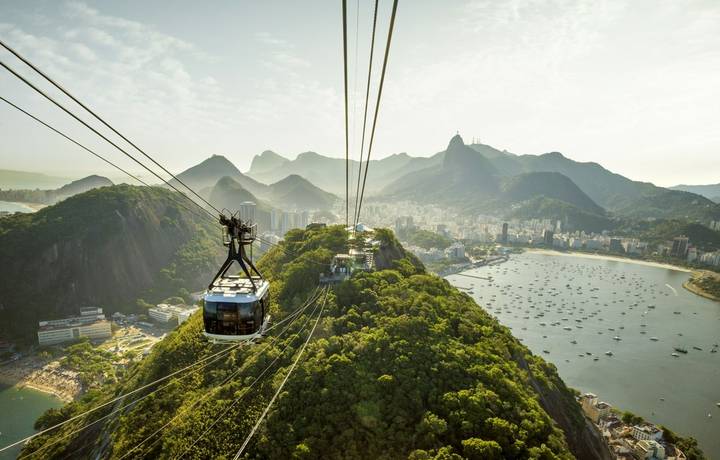 Rio De Janeiro
- Hotel Stay
Widely recognised as one of the world's most beautiful and interesting urban centres, Rio de Janeiro offers a stunning backdrop of rainforest cloaked mountains, epochal landmarks and stretches of white sandy beaches. Enjoy a ride up to the top of Mount Corcavado to witness the panoramic views of the sprawling metropolis from the foot of the towering Christ the Redeemer statue, soar to the granite peak of Sugarloaf Mountain on board a cable car, or get the perfect holiday snap from Escadaria Selaron, an iconic stairway covered in colourful mosaic tiles.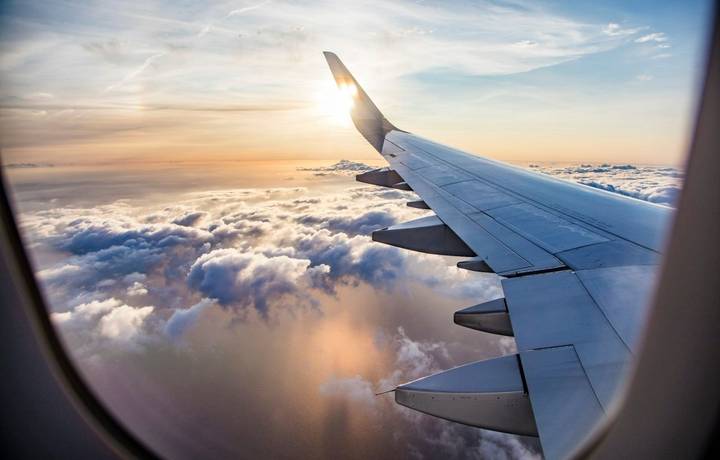 Welcome aboard the Costa Favolosa
Glamour and elegance greet you wherever you look on the beautiful Costa Favolosa. This stunning ship literally glistens with gorgeous Swarovski crystal, exotic onyx and high quality marble throughout its sensational main atrium, welcoming you to an experience that is, well... fabulous! Like an enchanted fairy-tale castle, Costa Favolosa is surrounded by magic, decorated with precious materials and furnishings and perfected by state-of-the-art technology. Soaring, gothic-style spaces welcome guests to an atrium that sparkles. From there you can explore Costa Favolosa's gorgeous lounges, bars, amazing restaurants and on board facilities. Its own appealing ambience and fantastic offerings make it ideal for families or couples alike.
Entered Service: 06/08/2010
Tonnage: 114,500
Number of Decks: 13
Passenger Capacity: 3,800
Total Crew: 1,110
Number of Cabins: 1,508
Wheelchair Accessible Cabins: Yes
Number of Pools: 4
Number of Restaurants: 5
Kids Club: Yes

Entered Service: 06/08/2010
Tonnage: 114,500
Number of Decks: 13
Passenger Capacity: 3,800
Total Crew: 1,110
Number of Cabins: 1,508
Wheelchair Accessible Cabins: Yes
Number of Pools: 4
Number of Restaurants: 5
Kids Club: Yes
regional flights available at a supplement
Departing
Departing
18 November 2021
Departing
Departing
18 November 2021
Departing
Departing
18 November 2021
Departing
Departing
18 November 2021
Departing
Departing
18 November 2021
CALL TO BOOK:
1800 954 073
HOLIDAY CODE:
REP2558