South American Adventure: Barcelona to Buenos Aires
Includes a hotel stay in Barcelona
Package Includes
All flights & taxes
Hotel Stay
2 night four-star hotel stay in Barcelona
Cruise
18 night full-board cruise on-board Costa Pacifica with all meals and entertainment
Try out the fabulous Aperol Spritz Bar, the perfect location for a classic Italian aperitif at any time of day.
Head to Piano Bar Rick's where you can enjoy the soft melodies of a live piano as you sip on a sumptuous glass of wine,
Immerse yourself in the lavish and hugely enjoyable stage show productions in the magnificent Stardust theatre
At a glance

Prices from
Inside
Price based on 11 Nov 2021 departure
Barcelona
The beating heart of Catalonia, Barcelona is a city with a distinct cultural heritage and a wealth of attractions that keeps people coming back for more. From the curious works of Antoni Gaudi to the timeless surroundings of the Gothic Quarter to the Sagrat Cor on Tibidabo Hill, it's a city that always catches the eye.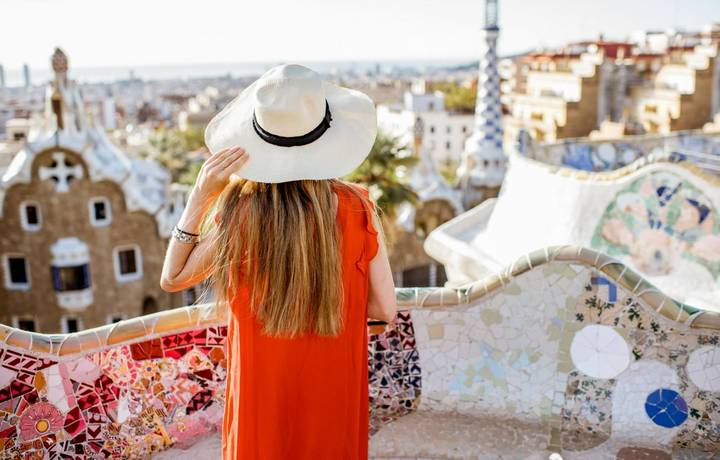 Fly to sunny Barcelona, huddled between the mountains and the sea and one of the most attractive cities in Europe. With a wealth of architecture, history and culture, the city is a fantastic place to spend a couple of days. As well as the must-see attractions, like Gaudi's kaleidoscopic Park Guell, the famous boulevard of La Rambla and the stunning Barri Gotic, head off the beaten track to areas like El Poblenou to discover authentic Catalan restaurants and hip cafes.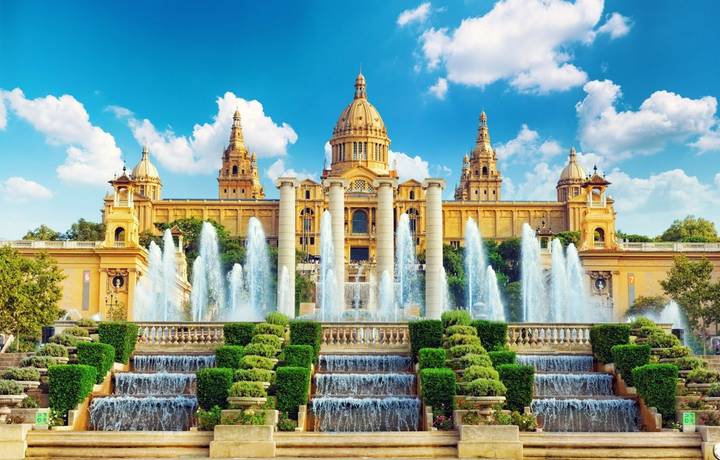 The Catalan capital is one of Spain's favourite cities. Visit Antoni Gaudi's inspiring La Sagrada Familia with its ornate spires, explore aromatic food markets full of locally grown cured meats and vegetables or head to the beautiful beaches within walking distance of the city centre. Why not explore the Museu Nacional d'Art de Catalunya, which offers a stunning view over the city and houses Spain's largest collection of Catalan art?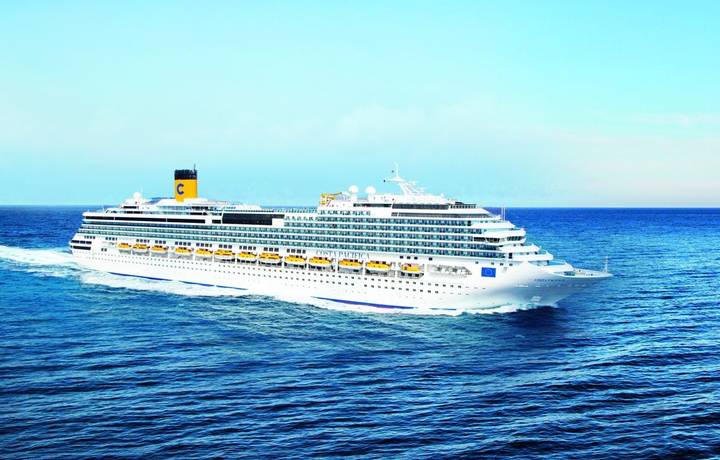 Barcelona
- Embark Costa Pacifica
Today, you'll embark Costa Pacifica to begin your cruise. Costa Pacifica offers the choice to listen to excellent live music or for a more peaceful and laid-back ambience enjoy a choice of 13 great bars for a post-dinner drink and chat with family or friends. They feature a naughty but nice coffee and chocolate bar which is a haven for those with a sweet tooth, and one where you can enjoy a cigar and cognac.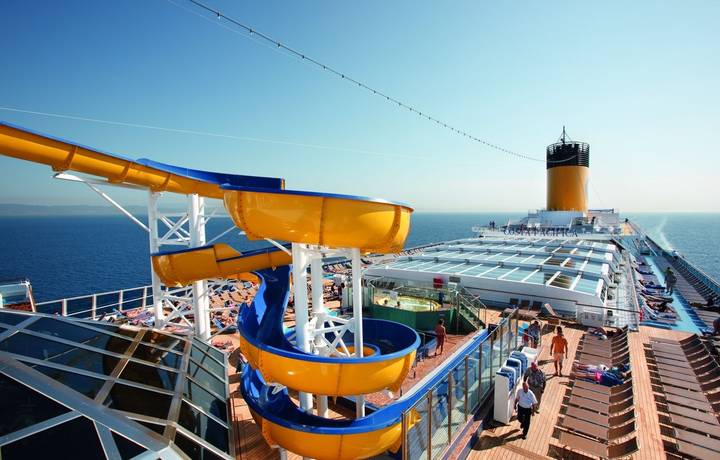 Today you could enjoy the lovely pool decks offering thrilling slides and shallow areas for families as well as quieter places for those who wish to lie back and unwind. Why not pay a visit to the superbly equipped and luxurious Samsara Spa with its gorgeous treatment rooms, sauna, invigorating seawater thalassotherapy pool and solarium.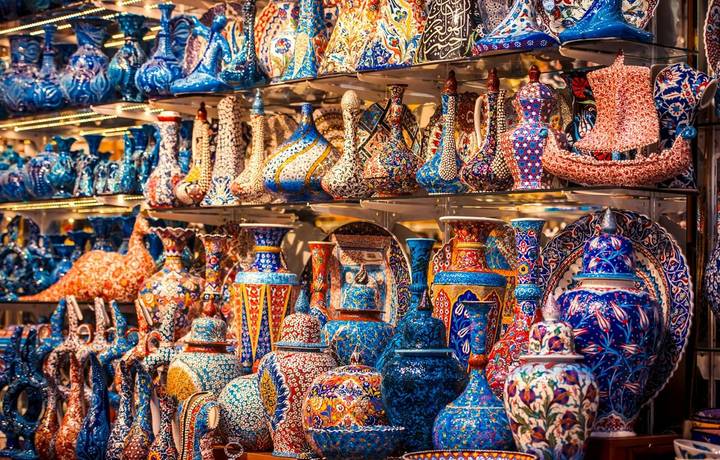 While it still evokes the romance of the 1945 film starring Bogart and Bergman, Casablanca today is the largest city and one of the most cosmopolitan, in Morocco. Admire the beauty of its striking French colonial and classic Moroccan architecture, lose yourself in the spirited streets teeming with cosy cafes and soak in the culture with a stroll down the winding streets of The Old Medina. Wander into quaint storefronts selling aromatic spices, clothing, colourful vases and handmade trinkets.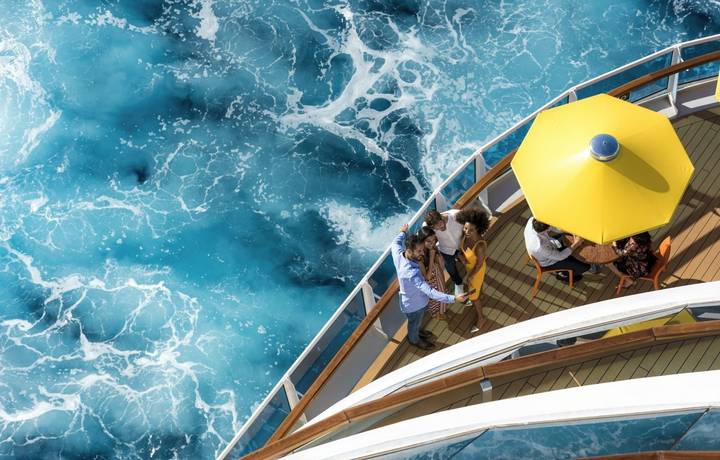 There are lots of things to do on this exciting ship, with facilities for passengers of all ages and interests. Yet, in line with her easy-going atmosphere, if you prefer to kick back and just enjoy the voyage in peace and quiet, head to one of the outdoor decks where you can soak up the sun and catch up on your novel. The decks are also a great place to spend time fellow passengers, raising a glass of your favourite cocktail, or breathing in the fresh sea air as you admire breathtaking ocean vistas.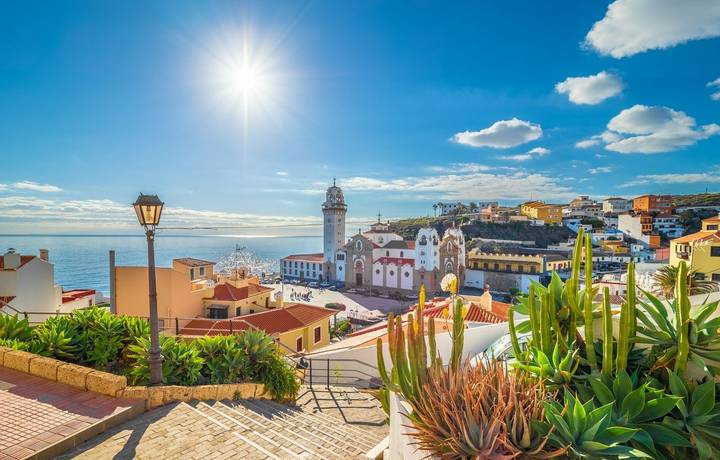 The largest of the Canary Islands, Tenerife is towered over by a dormant volcano, Mount Teide, and its beaches range from golden yellow to black sand as a result of its unique geology. With year-round sunshine, spectacular scenery, rich colonial architecture and abundant marine life, Tenerife has plenty of attractions for visitors.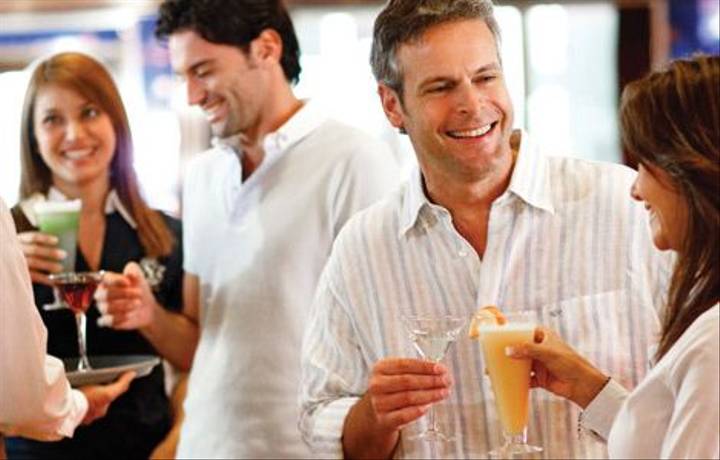 DAY 8 - 12
| 18 - 22 Nov 2021
With a massive selection of bars and lounges on Costa Pacifica, you'll be spoilt for choice! Whether you want to enjoy a quiet drink with some gentle music in the background or you really want to let your hair down, there are bars to suit all tastes. Don't forget to try out the fabulous Aperol Spritz Bar, the perfect location for a classic Italian aperitif at any time of day. Quench your thirst before lunch, raise a glass with friends or sip as you watch the bewitching views of the sun setting over the ocean.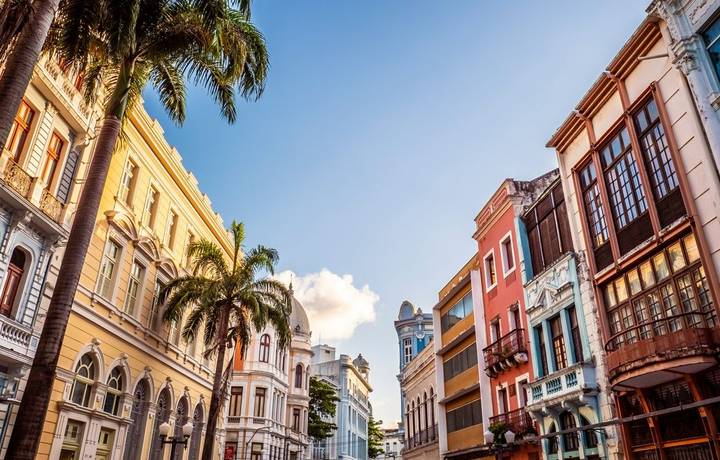 Named after the coral reefs that surround its coastline, Recife is the colourful capital of the Brazilian state of Pernambuco, known for its love of culture and fabulous carnival celebrations. As well as modern high rises, it has a colourful historic centre and magnificent beaches cooled by the Atlantic breeze. Head to Boa Viagem for the best place to catch some sun and tuck into delicious fare in one of the oceanfront restaurants.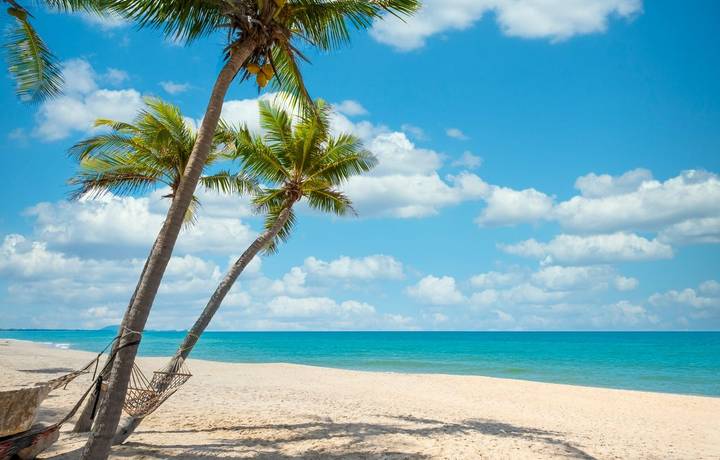 Maceio has been popular with Brazilian holidaymakers for years but is relatively undiscovered by other tourists. It's no wonder the Brazilians have kept it to themselves; this friendly city has miles of gorgeous white-sand beaches fringed with palm trees and an exciting nightlife. An off-shore reef means there's very little surf, making its clear green waters ideal for swimming and snorkelling.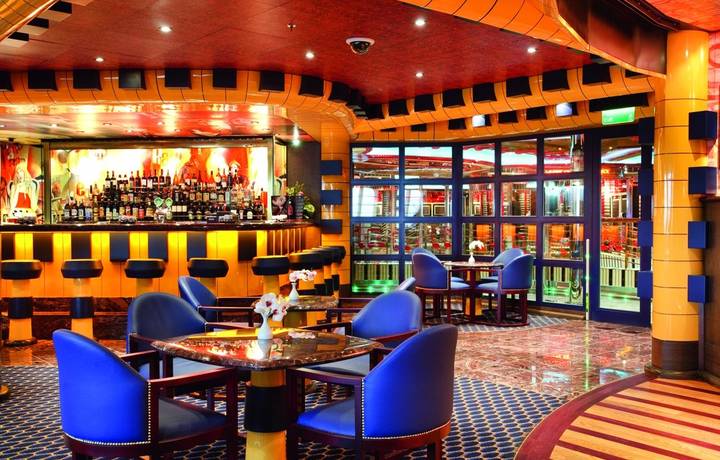 DAY 15 - 16
| 25 - 26 Nov 2021
As you'd expect, there's a marvellous musical theme to the entertainment bars and lounges as day gives way to night. For a pre-dinner tipple, head to Piano Bar Rick's where you can enjoy the soft melodies of a live piano as you sip on a sumptuous glass of wine, dance to big band sounds in the elegant Grand Bar Rhapsody or to the classic chart tunes at the brilliant, buzzing Fever disco.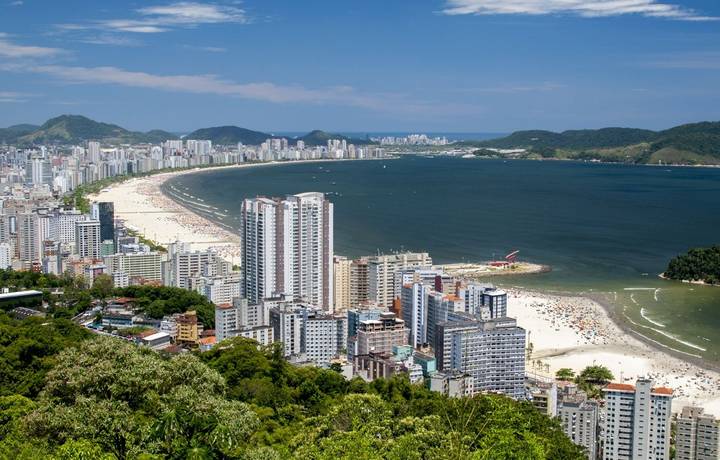 Seven kilometres of white-sand curl around a single cove in Santos, Sao Paulo. This remarkable beach is separated from the high rises by lush green gardens, complete with palm trees and exotic flowers, offering shady seating with great ocean views. Here you can also learn about Brazil's key export at the Coffee Museum, located in the beautiful former Coffee Stock Exchange building. The café within serves a superb cup of the black stuff.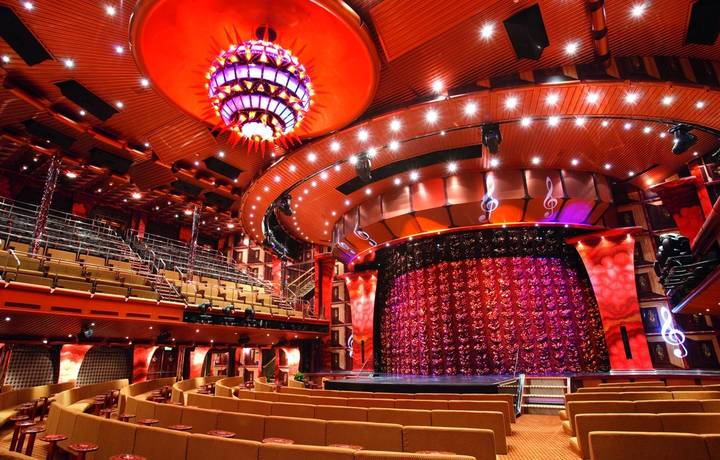 As evening falls, you'll find lavish and hugely enjoyable stage shows in the magnificent three-tier Stardust main theatre. You can expect a different show every night, all of which are engaging for all the family. All performances on offer are fantastic productions with top-level professionals who know how to make you laugh, cry, cheer and sing along. Immerse yourself in extravagant Broadway productions, be dazzled by eye-watering acrobatics and discover the magic with mystical magicians.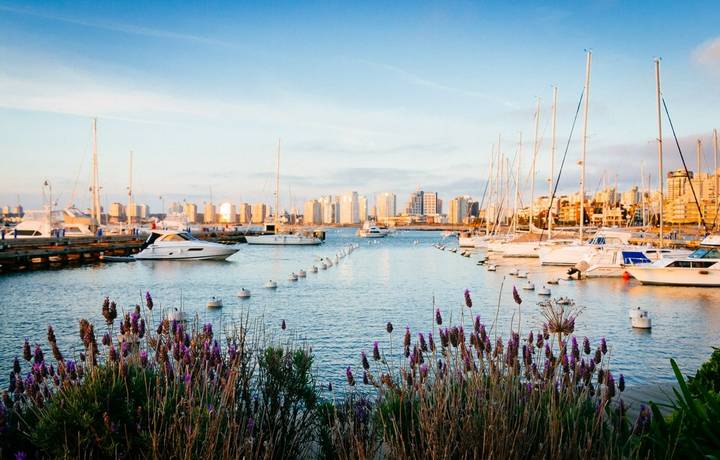 Known for its beaches and its nightlife, Punta Del Este has so much more to offer. Visit the otherworldly Casa-Pueblo, the fish market and lighthouse at the port, and the lush botanical gardens. There are plenty of amazing restaurants to enjoy, and museums and art galleries to explore too.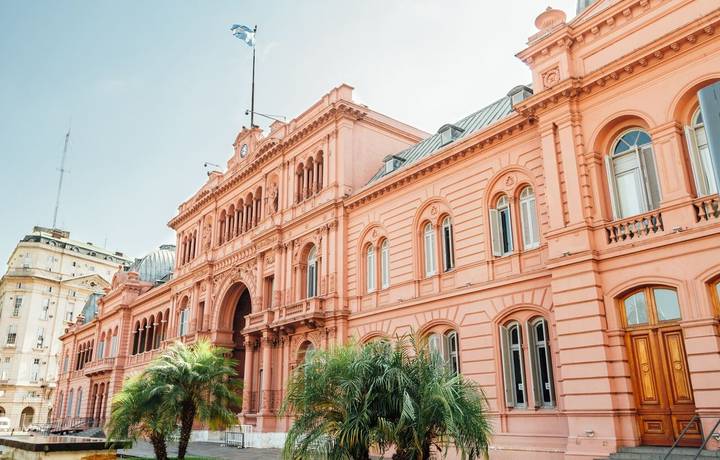 You'll enjoy an overnight stay on board the ship in Buenos Aires at the close of your cruise, a city where traditional European grandeur is blended with Latin fire and tango is practised on the streets. Discover the labyrinthine necropolis, Cementerio de la Recoleta, the resting place of Evita. Visit the rosy-walled Casa Rosada, the office of the Argentinian President with its unusual walls. Try the outstanding Argentinian food and visit Plaza de Mayo and the cathedral, along with traditional cobblestoned neighbourhoods.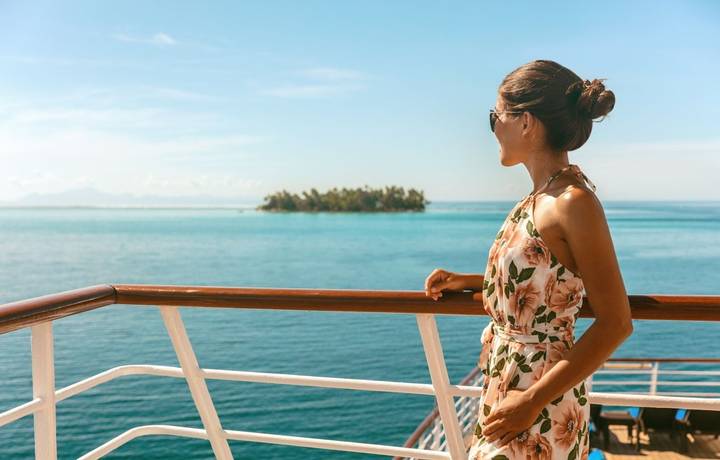 Buenos Aires
- Disembark Costa Pacifica
Cruise complete, today you'll head to the airport for your flight back home.
Welcome aboard the Costa Pacifica
If music truly is the food of love then you're bound to fall for a fantastic cruise holiday on-board the enticing Costa Pacifica. This sensational modern ship celebrates music's effect on our soul, happiness and those memorable times in our life with artworks and themes that permeate its decor, public spaces and activities. And music also provides one of the Costa Pacifica's signature attractions – you can use the cruise industry's first fully-equipped recording studio to cut your very own CD with help from the on-board experts. If you want to start to learn to play an instrument, you can do that as well through the innovative programme of enrichment.
Entered Service: 30/06/2008
Tonnage: 114,500
Number of Decks: 13
Passenger Capacity: 3,780
Total Crew: 1,110
Number of Cabins: 1,504
Wheelchair Accessible Cabins: Yes
Number of Pools: 4
Number of Restaurants: 5
Kids Club: Yes

Entered Service: 30/06/2008
Tonnage: 114,500
Number of Decks: 13
Passenger Capacity: 3,780
Total Crew: 1,110
Number of Cabins: 1,504
Wheelchair Accessible Cabins: Yes
Number of Pools: 4
Number of Restaurants: 5
Kids Club: Yes
regional flights available at a supplement
Departing
Departing
11 November 2021
Departing
Departing
11 November 2021
Departing
Departing
11 November 2021
Departing
Departing
11 November 2021
Departing
Departing
11 November 2021
CALL TO BOOK:
1800 954 073
HOLIDAY CODE:
REP2562