New Zealand and Pacific Ocean Odyssey: Sydney to Los Angeles
2 nights at a 4 star Los Angeles hotel
FREE Ocean View to Balcony Upgrade
Your Experience:
FREE Ocean View to Balcony Upgrade
29 night cruise from Sydney to Los Angeles on board Golden Princess with all meals and entertainment
2 nights at a 4 star Los Angeles hotel
All flights & taxes
Prices per person from
Flight From*
Sydney
Perth
Adelaide
Brisbane
Melbourne
Interior
$4,299 pp
$4,299 pp
$4,299 pp
$4,299 pp
$4,299 pp
Balcony
$6,299 pp
$6,299 pp
$6,299 pp
$6,299 pp
$6,299 pp
Ocean View
$6,299 pp
$6,299 pp
$6,299 pp
$6,299 pp
$6,299 pp
Suite
$10,999 pp
$10,999 pp
$10,999 pp
$10,999 pp
$10,999 pp
Other regional airports may be available*
Your Holiday Itinerary
Sydney - Embark Ship
Embark Golden Princess, home to intimate restaurants, Movies Under the Stars® – a giant poolside screen – and the fascinating ScholarShip@Sea programme of craft, art and special interest sessions and talks. Dining is of a consistently high quality and can be enjoyed any way you want during your spectacular cruise.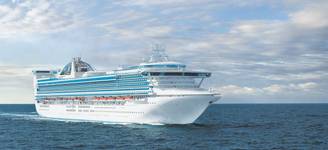 Marlborough Sounds
The stunning Marlborough Sounds area can be accessed by boats and offers fishing trips and picturesque secluded bays. Queen Charlotte Sound is ideal for water sports including kayaking, diving, hiking, cycling, fishing or just taking a scenic trip and admiring some of New Zealand's most incredible natural areas. A boat trip around the picturesque harbour offers the opportunity to swim with dolphins.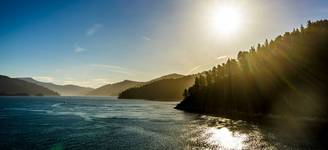 Wellington
The capital of New Zealand has a lively culture and arts scene. Home of New Zealand's film industry, it has earned itself the title 'Wellywood' in recent years. There are plenty of top-quality restaurants, cafés, bars, galleries, shops and theatres to find, with attractive Victorian architecture to feast your eyes on too.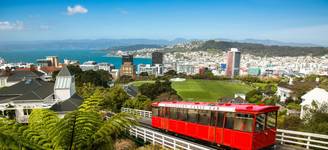 Napier
Rebuilt following an earthquake in 1931, Napier is known as Art Deco City. Take a walk around the city centre to experience the world's most comprehensive collection of art deco buildings with their geometric shapes and bold designs. Napier is also home to some of New Zealand's oldest wineries, including the Mission Estate Winery producing a wide range of award-winning wines.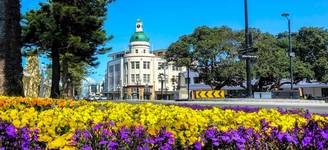 Tauranga
Tauranga is one of New Zealand's fastest-growing cities. The Bay of Plenty coastline has miles of golden beaches to enjoy. Explore the beautiful natural landscape in one of the many parks, and try your hand at mountain biking or white water rafting. If you prefer a more laid-back holiday, spend a relaxing day dolphin-watching.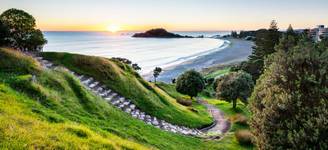 Auckland
Auckland, based around 2 large harbours, is a major city in the north of New Zealand's North Island. In the centre, the iconic Sky Tower has views of Viaduct Harbour, which is full of superyachts and lined with bars and cafes.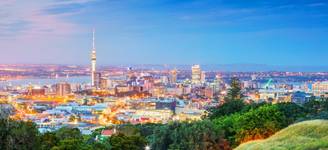 Nuku'alofa
Nuku'alofa is an island surrounded by white sandy beaches and turquoise waters. Dubbed as the 'Home of Love', Nuku'alofa is an island perfect for experiencing the local culture and island lifestyle. Walk around the small island for beautiful views of the stunning landscape. Snorkel in the crystal waters and see a colourful underwater marine paradise. Visit the Royal Palace for spectacular cultural shows put on by the local Tongan people.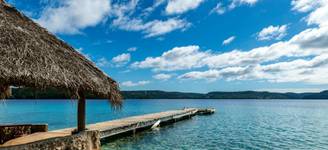 Apia
Apia serves as a gateway to neighbouring Samoa. Samoa offers stunning beaches, crystal waters, natural beauty, history and culture. Take the Samoa Scenic Tour where you'll see breathtaking sights and natural wonders of Apia, from the Falefa Falls to the Piula Cave Pool. Walk through the town visiting one of the many museums, galleries and experience the old charm imbedded into the city.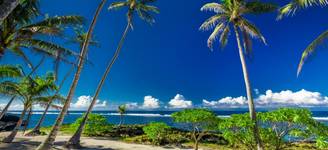 Cross International Date Line
Bora Bora
Bora Bora is surrounded by glistening white sandy beaches, turquoise waters and stunning mountainous landscape. This island is renowned for hosting many celebrities over the years because it really is a piece of paradise. The lagoon is three times the size of the island and is home to an abundance of beautiful marine life. You can hire bikes and circle the whole island taking in the breathtaking views and tropical wildlife.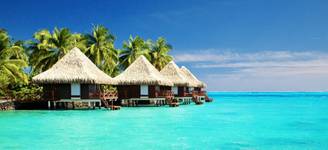 Tahiti
Home to a few villages and small beaches, Tahiti offers an unexplored feel so discover this stunning island with a trip to one of the many cascading waterfalls and hidden caves. Tahiti has a bustling, vibrant feel with markets lining the streets, a colourful boulevard and numerous sidewalk cafés. Explore further inland where cascading waterfalls dance over rocks within lush jungle and hidden caves house clear waters in which to dive into.
Honolulu
Honolulu has it all. Here you'll find everything from historic landmarks and treasured monuments to world-class shopping and a flourishing arts and culture scene. Honolulu spreads throughout the south eastern shores of Oahu, from Pearl Harbour to the world famous Waikiki, once a playground for the Hawaiian royalty.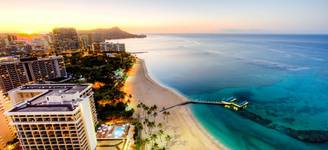 Maui
The island of Maui is home to the stunning volcanic mountain crater of Haleakala, stunning landscapes and an abundance of natural beauty. The Kaanapali Beach walk takes you on a scenic tour of the beautiful shoreline. The golden sandy beaches offer fantastic snorkelling opportunities. A visit to The Black Rock landmark will give you an insight into the ancient Hawaiian legends.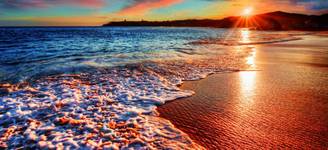 Los Angeles - Disembark Ship and Hotel Stay
Los Angeles is a culturally vibrant city. Although most famous for its district of Hollywood, the city also boasts over 800 museums and galleries. You can go from visiting the La Brea Tar Pits to shopping on Melrose Avenue, and admiring the Walk of Fame. There's plenty to do for everyone in this lively and buzzing city.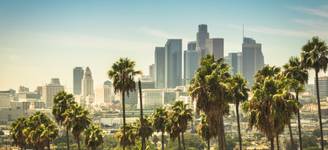 Your Ship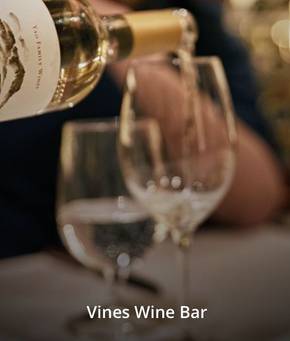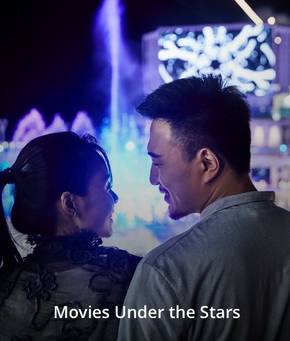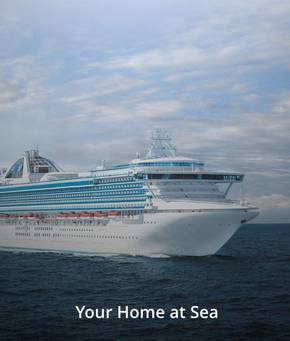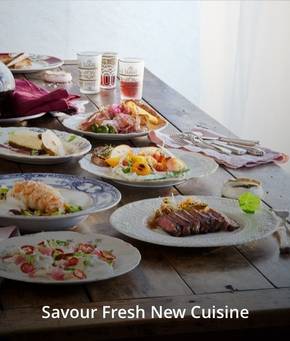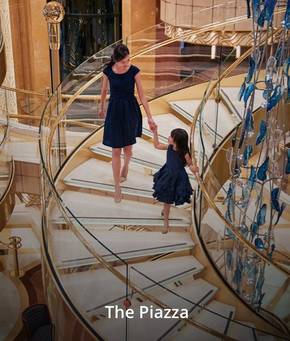 Golden Princess
A fabulous cruise holiday awaits you on board the beautiful Golden Princess. It's a fantastic choice for families, with such an extensive range of activities and entertainment for all ages. And those couples looking for a romantic and peaceful time will find ample opportunity to get away from it all with intimate restaurants and the luxurious adults-only Sanctuary retreat. Highlights include the brilliant Movies Under the Stars – a giant poolside screen – and the fascinating Scholarship@Sea programme of craft, art and special interest sessions and talks. Dining is of a consistently high quality and can be enjoyed any way you want.
Key Facts
Tonnage: 108,865
Number of Decks: 17
Passenger Capacity: 2,600
Total Crew: 1,100
Number of Cabins: 1,318
Wheelchair Accessible: Yes
Number of Pools: 4
Kids Club: Yes
Great places to visit on board:
Main Dining Room
Savour fresh new cuisine with authentic ingredients designed by award-winning chef Curtis Stone.
Movies Under the Stars
The go-to destination for feature films, thrilling concerts and exciting sporting events such as live football games.
The Piazza
A hub of activity, inspired by the vibrant squares of Europe, with street performers, quaint boutiques and panoramic views.