Jewels of Northern Europe and Western Mediterranean Highlights
Includes hotel stays in Stockholm & Barcelona
Package Includes
All flights & taxes
Hotel Stay
2 night four-star hotel stay in Stockholm
2 night four-star hotel stay in Barcelona
Cruise
12 night full-board cruise on-board Costa Fortuna with all meals and entertainment
7 night full-board cruise on-board Costa Pacifica with all meals and entertainment
At a glance

Prices from
Inside
Price based on 23 Sep 2021 departure
Barcelona
The beating heart of Catalonia, Barcelona is a city with a distinct cultural heritage and a wealth of attractions that keeps people coming back for more. From the curious works of Antoni Gaudi to the timeless surroundings of the Gothic Quarter to the Sagrat Cor on Tibidabo Hill, it's a city that always catches the eye.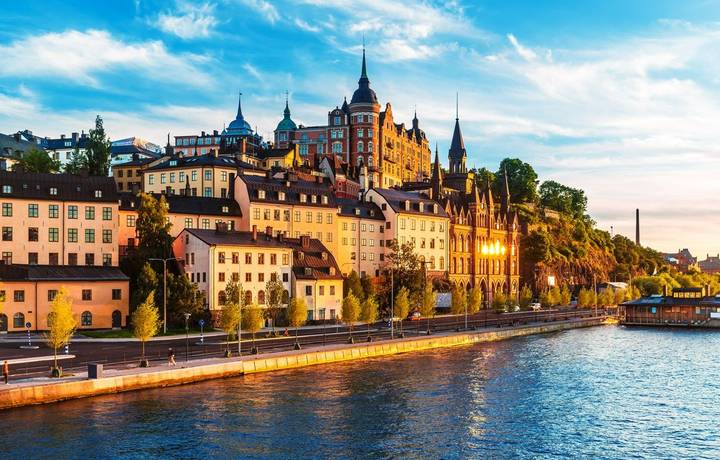 Sweden's spacious capital is spread across several bridge-linked islands and is blessed with a medieval old town – the delightful Gamla Stan. You'll also find cutting-edge fashion in the shops and an array of museums, galleries and restaurants. Don't miss Stockholm's two UNESCO World Heritage Sites: the Royal Palace Drottningholm, Sweden's best-preserved palace and the permanent residence of the royal family, and the magical Skogskyrkogården, or Woodland Cemetery.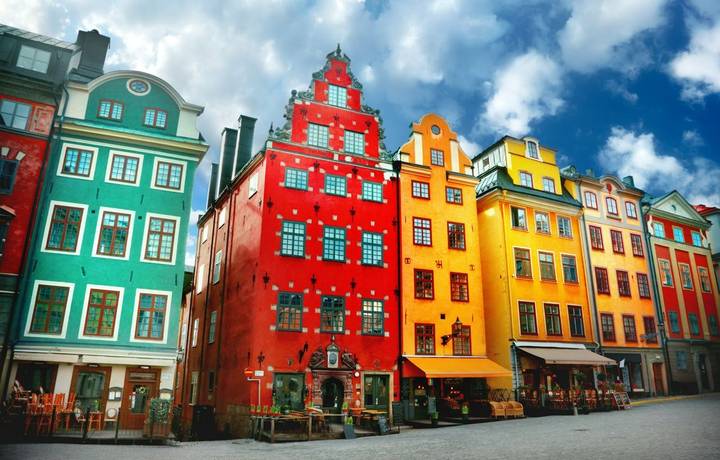 Stockholm's passion for food comes from the bountiful ingredients supplied by its surrounding sea and farmland. You'll discover plenty of restaurants dotted around its colourful streets where you can sample traditional Swedish fare, including herring, salmon and, of course, Swedish meatballs. Desserts often include their beloved lingonberries or cloudberries. However, you'll also find New-Nordic cuisine and tastes from around the globe.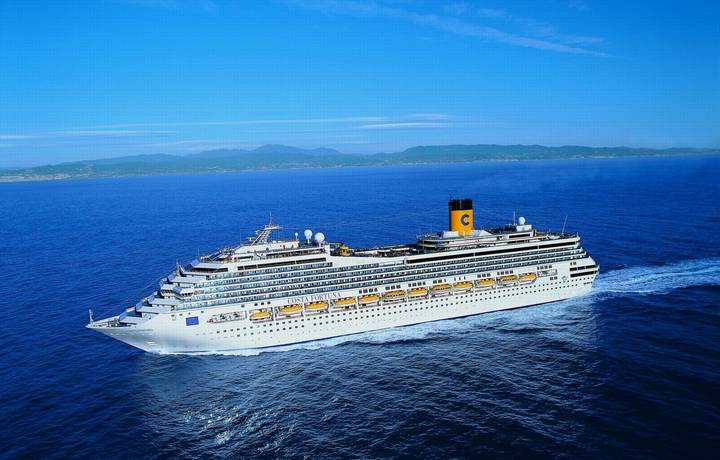 Stockholm
- Embark Costa Fortuna
Today you'll embark the charming Costa Fortuna for your cruise. This comfortable and elegant ship is inspired by great Italian figures, with themed lounges and models of famous works of art. With a range of dining options and a huge range of entertainment, you can guarantee a cruise holiday of a lifetime on board Costa Fortuna.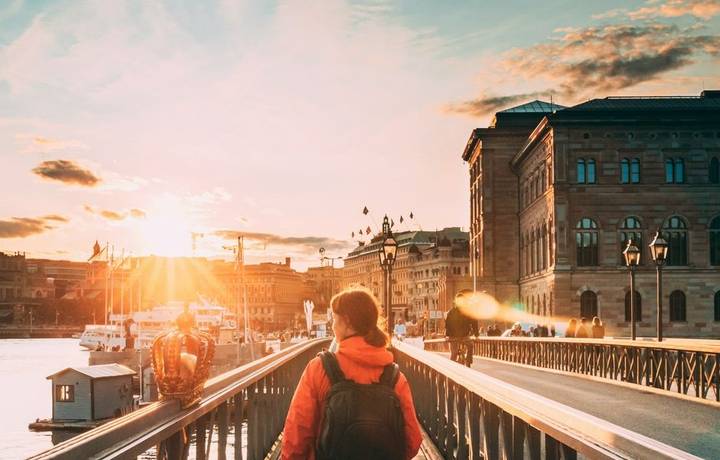 With a final day to explore Stockholm, you could explore a handful of its diverse first-class museums. Stockholm has something for everyone, whatever your interests. Learn about ancient Scandinavia at the Viking Museum, try on outfits that were worn by Sweden's greatest pop group at Abba: The Museum, and see contemporary photography at the water-side Fotografiska gallery. All are within walking distance of each other, while the metro is a cheap, clean and easy way to get around.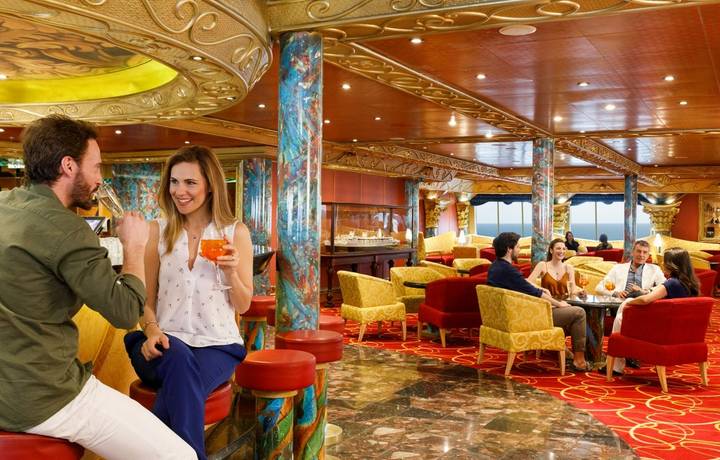 Evening dining is one of the big events on the Costa Fortuna and you can enjoy your formal meal in fine style in the sophisticated splendour of the Michelangelo and Raffaello Restaurants, with daily specials displaying the very best that European cuisine can offer. More relaxed dining options are also on offer.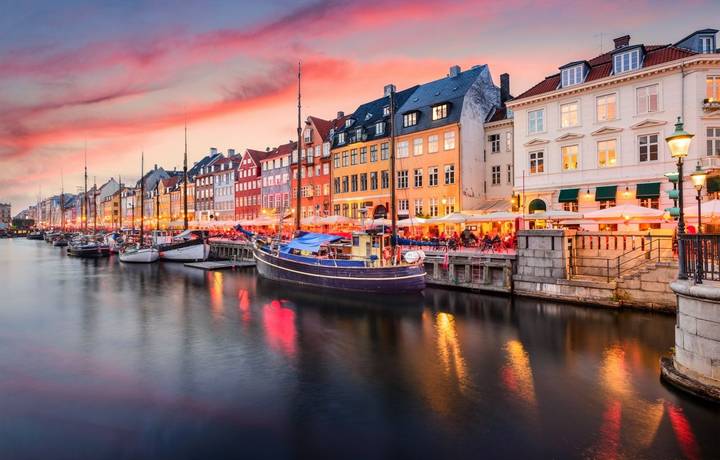 One of Europe's oldest and most popular cities, Copenhagen features a wealth of attractions that includes the pavilions and amusement park in Tivoli Gardens and the Little Mermaid Statue beside the promenade at Langelinie, which is based on the fairy tale by Hans Christian Andersen. You'll find that the residents cycle everywhere around this clean and orderly city of leafy parks and striking modern architecture. It also has an exciting culinary scene with an impressive 15 Michelin-starred restaurants.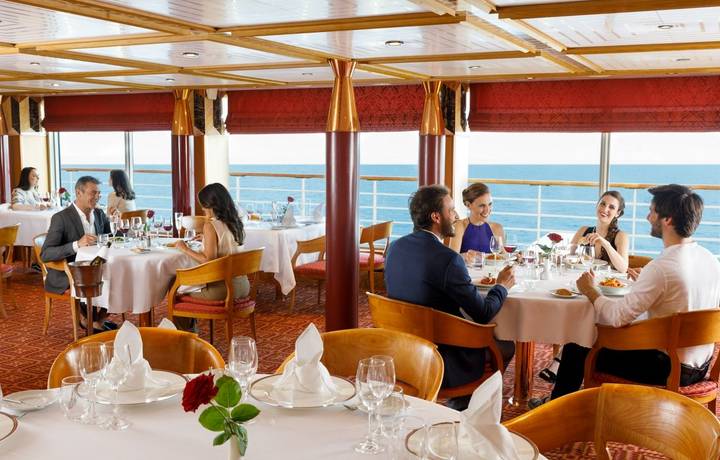 For a relaxing drink you're spoilt for choice. Try the cosmopolitan Bar Europa, the Classico Roma where you can enjoy a glass of fine wine, a cognac and a cigar, or the Conte Rosso with its exciting cocktails. Sit back and take your time - the Costa Fortuna is not a cruise ship where you'll want to do anything in a rush.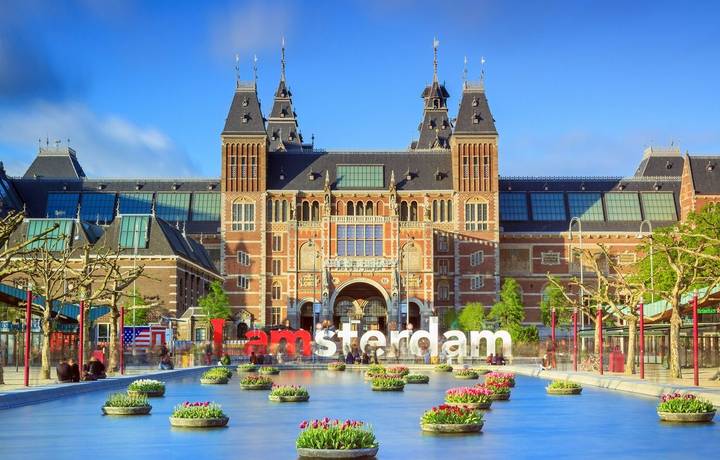 Amsterdam, capital of the Netherlands, is known for its picturesque canal system, colourful tulips, 17th-century architecture and café scene. It's also a magnet for history and art lovers who will make a bee-line for such institutions as the fascinating Rijksmuseum, which is a stone's throw from the Van Gogh Museum, and the poignant Anne Frank House. Take a pedalo along the serene waters, pop into the Heineken Museum for a cool lager or hire a bike for the day and explore the windmills beyond the city fringes.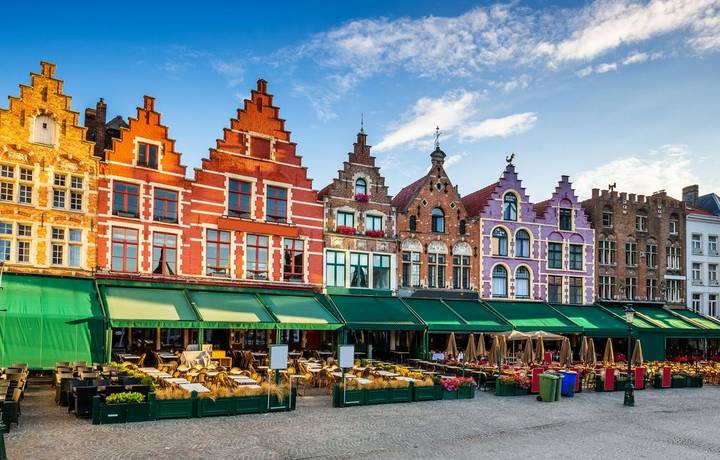 Explore beautiful Bruges, home to medieval streets, delicious Belgian chocolate shops and winding canals. A visit to Bruges is a must for any foodies. Order a steaming cone of frites with a dollop of mayonnaise as you stroll around the cobbled streets and stop for a Brugse Zot beer in the Market Square before exploring the beautiful Basilica of the Holy Blood. Then take a trip to the renowned chocolatier Dumon for the smoothest and creamiest chocolate in Bruges.
From the port of Le Havre, you'll head to Paris, the atmospheric French capital. Sit in a traditional Parisian café with a croque monsieur and a coffee and watch the world go by on these famous cobbled streets. Venture up the Eiffel Tower to look down over the Seine river and famous cathedrals, or wander to Montmartre's magnificent Sacré-Cœur which overlooks the city. You could also visit the Louvre, home to the Mona Lisa and other great works of art.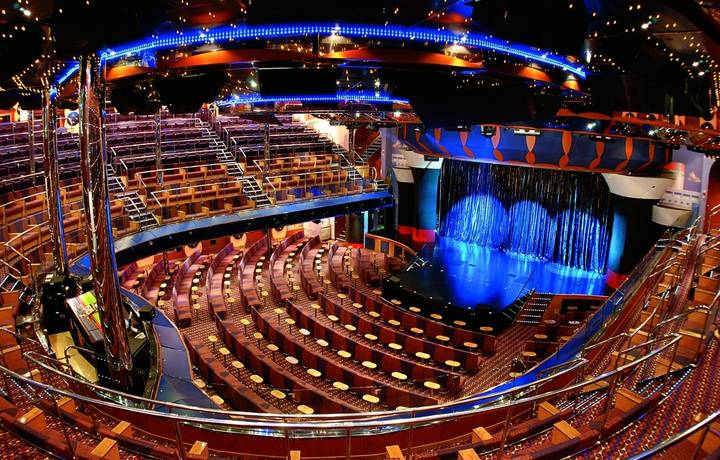 You'll be treated to a show every night in Costa's theatre, where a range of talented acrobats, magicians, singers and more perform for your pleasure. You'll find dazzling Broadway-style shows that have been choreographed to perfection, as well as talent contests where you can get to show off your own crowd-pleasing skills – if you dare!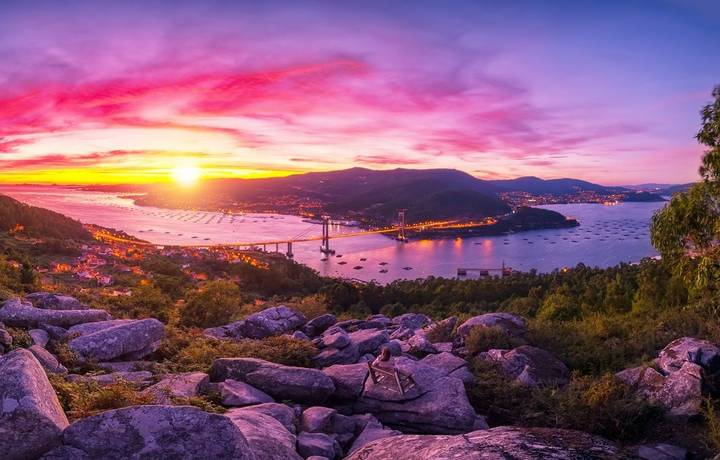 Vigo lies on northern Spain's rugged coastline in the region of Galicia. This city, set in a verdant rolling landscape, has beautiful plazas dating back to medieval times and you'll get spectacular views of the bay from the surrounding hills. It's also the place to find delicious fresh seafood, particularly octopus. Take the short trip to the nearby Cies Islands with their white-sand beaches and clear waters that wouldn't look out of place in the Caribbean.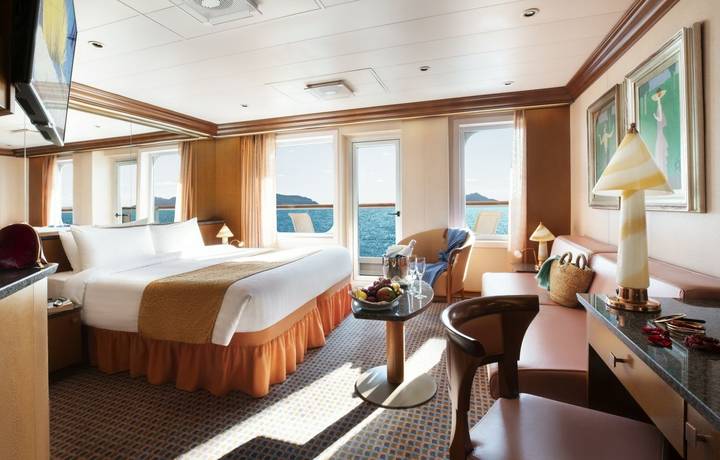 Days at sea on the Costa Fortuna fly by, thanks to the wealth of entertainment options, but you can always find a place to escape to on board. Why not retreat into the contemporary space of your cabin and put your feet up? There's flat-screen interactive satellite TVs and all the modern amenities to ensure your voyage is as comfortable as possible.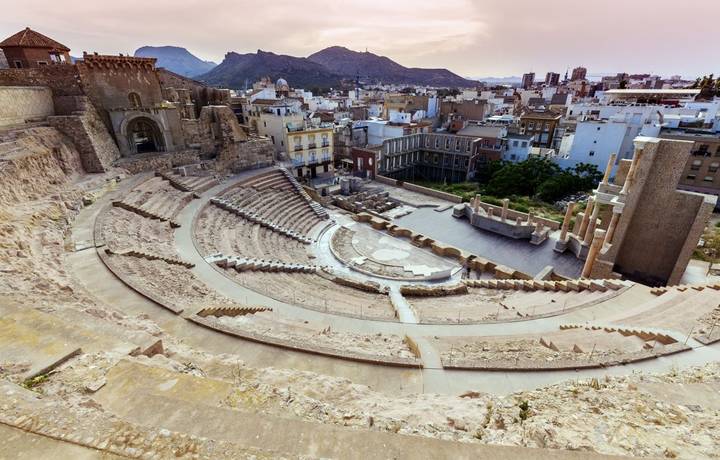 History enthusiasts will love the Spanish city of Cartagena and its fascinating past. Due to its position on the Murcia coast, it has been inhabited by different civilisations and cultures, including the Romans, Byzantines and Moors. As a result, the city boasts numerous museums and landmarks that shed light on its multi-layered history. Perhaps the most famous legacy of the Roman era is the well-preserved Roman Theatre.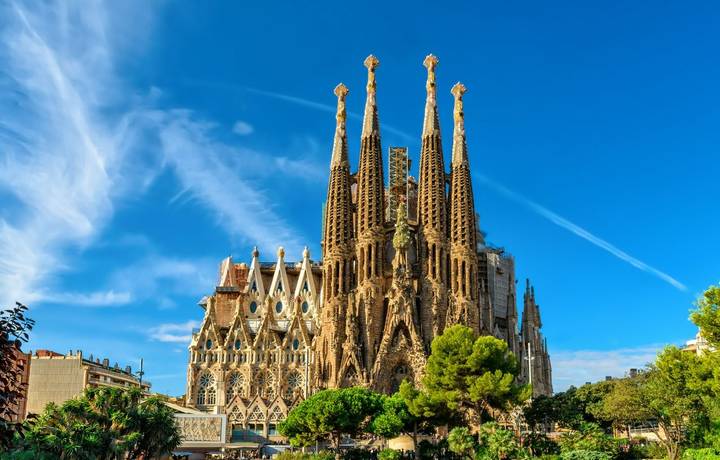 Barcelona
- Disembark Costa Fortuna & Hotel Stay
The Catalan capital is one of Spain's favourite cities. Visit Antoni Gaudi's inspiring La Sagrada Familia with its ornate spires, explore aromatic food markets full of locally grown cured meats and vegetables or head to the beautiful beaches within walking distance of the city centre. Why not explore the Museu Nacional d'Art de Catalunya, which offers a stunning view over the city and houses Spain's largest collection of Catalan art?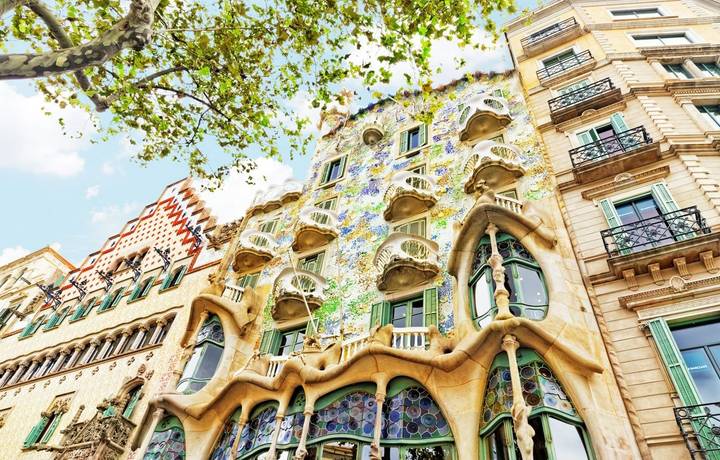 With another day in Barcelona, explore the warren of cobblestoned streets and shaded courtyards that make up the historic Gothic Quarter. It's a district that's also well known for its restaurant and bar scene. The Picasso Museum houses the largest collection of the pioneering artist's works and is a must for culture vultures, while you could also wander the city spotting the rest of Gaudi's masterpieces – from colourful rooftops to residential buildings.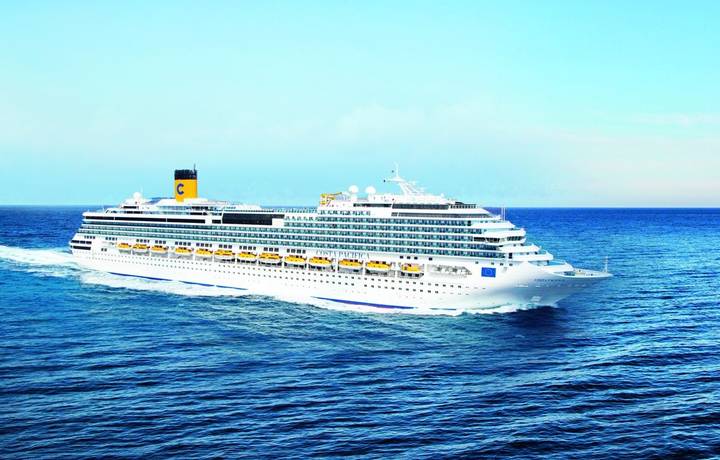 Barcelona
- Embark Costa Pacifica
Today, you'll embark Costa Pacifica for your second cruise. You'll find entertainment options galore, with a diverse range of live music to enjoy, or for a more laid-back ambience enjoy a choice of 13 great bars for a post-dinner drink and chat with family or friends. You could also indulge yourself in a naughty-but-nice coffee and chocolate bar which is a haven for those with a sweet tooth.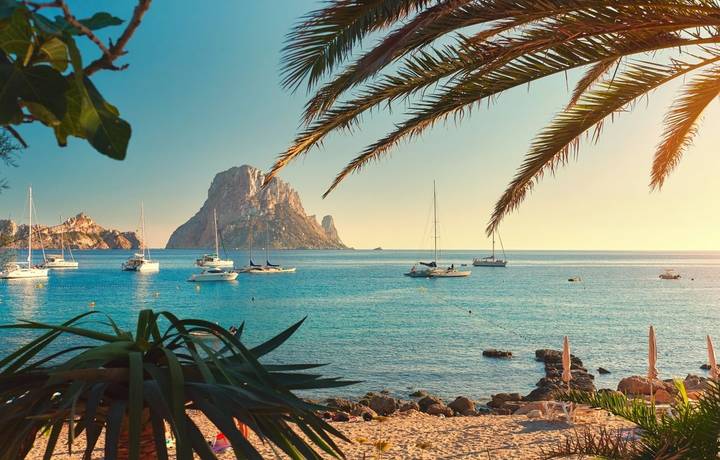 The White Island in the beautiful Balearics has over 100 miles of coastline and more than 50 excellent beaches, so you won't be short of choice when it comes to swimming or snorkelling. If you prefer to keep your feet on dry land, you'll find a fantastic choice of restaurants serving fresh seafood, traditional Spanish paella and tapas. The liveliest parts are San Antonio Town, known for its abundant clubs and bars, and the slightly quieter Ibiza Town, the island's picturesque capital.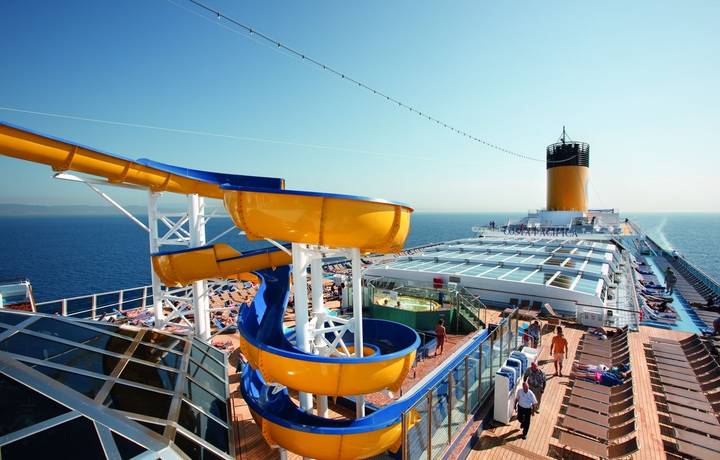 Of the Costa Pacifica's four pools, one has a giant screen showing movies, music videos and the latest big sporting events. Why not pay a visit to the superbly equipped and luxurious Samsara Spa with its gorgeous treatment rooms, sauna, invigorating seawater thalassotherapy pool and solarium?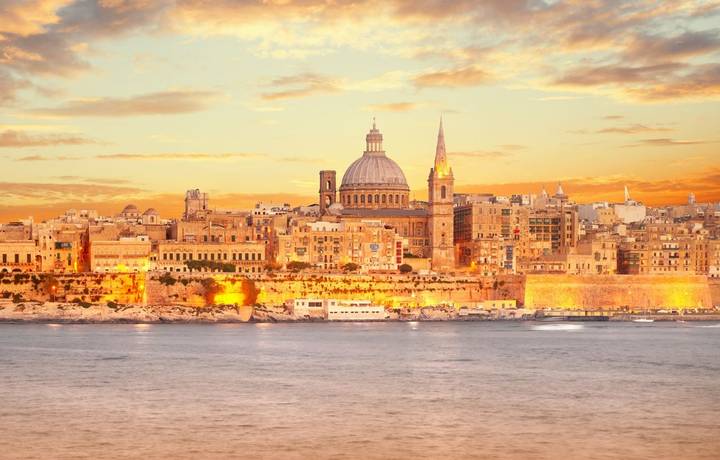 Malta's pint-sized capital is a confused tangle of honey-coloured streets and 16th-century palaces, each one grander and more beautiful than the last. Discover the Baroque treasures of St. John's, home to a Caravaggio masterpiece, or the more modern additions of the City Gate and the Opera House. With so much packed into such a small area, it's no wonder the city was named a UNESCO World Heritage Site.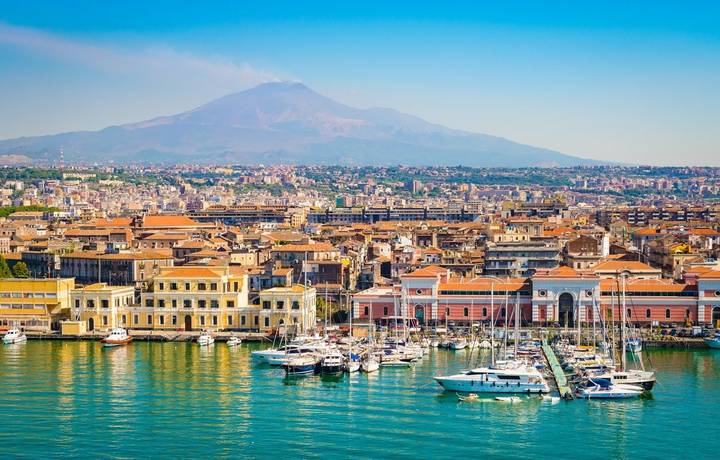 This city on Sicily's east coast lies a few miles from Mount Etna and is the second largest on the island. It's home to some of the finest Baroque architecture in Italy, including a number of grand colonnaded churches. La Pescheria, near the Piazza del Duomo, stakes a claim as Sicily's most atmospheric market. Here you'll find almost every species of fish living in the Mediterranean Sea, and there is a selection of nearby restaurants that make the most of the produce on offer, serving up fine seafood dishes.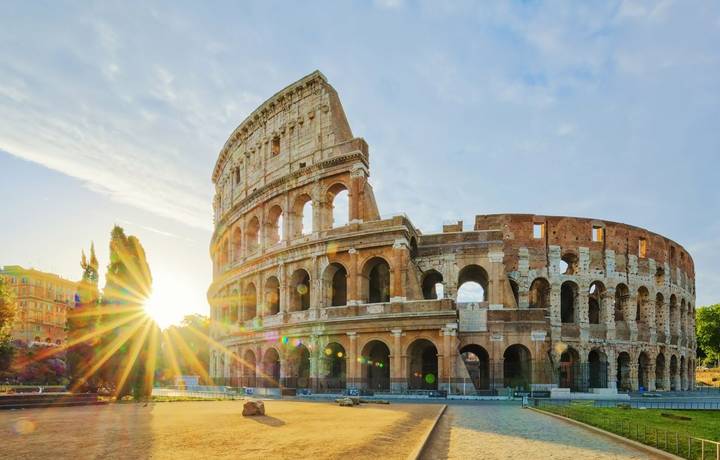 From the port of Civitavecchia head to Italy's once-mighty capital Rome, full of UNESCO World Heritage Sites such as the Colosseum, the Pantheon and the heart-stoppingly beautiful Trevi Fountain. Experience la dolce vita for yourself by walking around Trastevere where you'll see sights familiar from the movies and family-run trattorias on every street corner. Enjoy a gelato or espresso at a café and watch the rich tapestry of life pass by, just like the locals.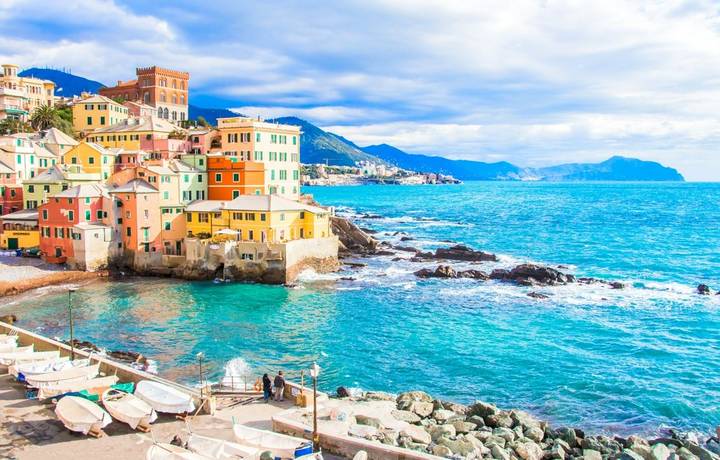 This charismatic city's array of ornate churches and palaces is as astounding as the revitalised old port area that surrounds them. During your stay, you could visit the baroque piazza and order the Genovese specialties of minestrone and trofie al pesto, or sip a glass of Bianchetta Genovese wine. Visit Europe's largest aquarium and find the time to check out San Lorenzo Cathedral, Piazza de Ferrari and the Maritime Museum, celebrating the city's rich nautical past.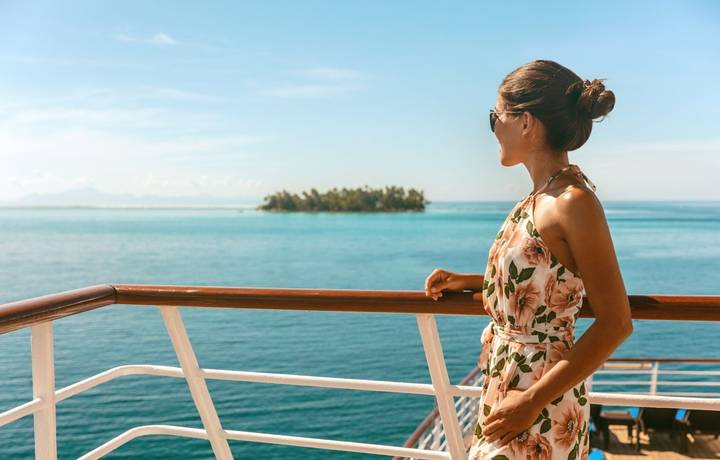 Barcelona
- Disembark Costa Pacifica & Fly Home
Today you disembark in Barcelona and fly home.
Welcome aboard the Costa Fortuna
With decor and design inspired by great Italian figures, and hallmark features of the nation's proud shipping history running throughout its themed lounges, the Costa Fortuna is a charming and atmospheric choice for your cruise holiday of a lifetime. From the first sight of the spectacular central atrium you'll be taken back in time. Superb models of the Costa line's most beautiful ships greet new passengers to their modern counterpart. And the names of great vessels from yesteryear are brought right up to date, lending their mystique and magic to the restaurants, bars and entertainment lounges.
Entered Service: 01/11/2003
Tonnage: 102,587
Number of Decks: 13
Passenger Capacity: 3,470
Total Crew: 1,027
Number of Cabins: 1,358
Wheelchair Accessible Cabins: Yes
Number of Pools: 4
Number of Restaurants: 4
Kids Club: Yes

Entered Service: 01/11/2003
Tonnage: 102,587
Number of Decks: 13
Passenger Capacity: 3,470
Total Crew: 1,027
Number of Cabins: 1,358
Wheelchair Accessible Cabins: Yes
Number of Pools: 4
Number of Restaurants: 4
Kids Club: Yes
Welcome aboard the Costa Pacifica
If music truly is the food of love then you're bound to fall for a fantastic cruise holiday on-board the enticing Costa Pacifica. This sensational modern ship celebrates music's effect on our soul, happiness and those memorable times in our life with artworks and themes that permeate its decor, public spaces and activities. And music also provides one of the Costa Pacifica's signature attractions – you can use the cruise industry's first fully-equipped recording studio to cut your very own CD with help from the on-board experts. If you want to start to learn to play an instrument, you can do that as well through the innovative programme of enrichment.
Entered Service: 30/06/2008
Tonnage: 114,500
Number of Decks: 13
Passenger Capacity: 3,780
Total Crew: 1,110
Number of Cabins: 1,504
Wheelchair Accessible Cabins: Yes
Number of Pools: 4
Number of Restaurants: 5
Kids Club: Yes

Entered Service: 30/06/2008
Tonnage: 114,500
Number of Decks: 13
Passenger Capacity: 3,780
Total Crew: 1,110
Number of Cabins: 1,504
Wheelchair Accessible Cabins: Yes
Number of Pools: 4
Number of Restaurants: 5
Kids Club: Yes
regional flights available at a supplement
Departing
Departing
23 September 2021
Departing
Departing
23 September 2021
Departing
Departing
23 September 2021
Departing
Departing
23 September 2021
Departing
Departing
23 September 2021
CALL TO BOOK:
1800 954 073
HOLIDAY CODE:
REP2559