European Voyage: Savona to Stockholm
2 nights at a 4 star Milan hotel
Overnight stay in port in Stockholm
Your Experience:
All Emirates flights & taxes
2 nights at a 4 star Milan hotel
13 night cruise on board Costa Magica with all meals and entertainment
Overnight stay in port in Stockholm
Prices per person from
Flight From*
Perth
Sydney
Brisbane
Melbourne
Adelaide
Inside
$3,499 pp
$3,499 pp
$3,599 pp
$3,549 pp
$3,499 pp
Outside
$3,899 pp
$3,899 pp
$3,999 pp
$3,949 pp
$3,899 pp
Balcony
$4,299 pp
$4,299 pp
$4,399 pp
$4,349 pp
$4,299 pp
Other regional airports may be available*
Your Holiday Itinerary
Milan, Italy - Hotel Stay
Fly to Milan for a two night stay in the spiritual home of fashion and design. Milan is a city where fashion-lovers can take their pick of designer boutiques and pre-dinner cocktails are almost an art form. Explore the rich architecture with a visit to Milan's ornate Opera House and Duomo, with its abundance of spires, pinnacles and statues.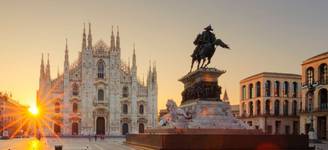 Savona, Italy - Embark Costa Magica
Today you'll embark the sleek Costa Magica for your cruise. This ship has unique contemporary artworks and stunning public areas themed around Italian cities. With a range of dining options and a huge range of entertainment, you can guarantee a cruise holiday of a lifetime on board Costa Magica.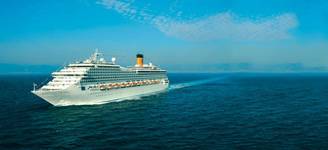 Barcelona, Spain
A chic and cosmopolitan city, here you could visit Las Ramblas, the walkway at the heart of the city, gaze up at Gaudi's masterpiece La Sagrada Familia, sample some traditional tapas or feel the sand between your toes on the sun drenched beaches.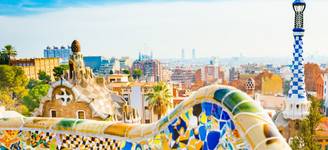 Cadiz, Spain
From here, you can visit Seville, the capital of Spain's Andalusia region. This city will win you over with its incredible gothic architecture, winding medieval lanes and lively tapas bars. As well as its bitter oranges – the essential ingredient in the world's finest marmalades – Seville is renowned for its passionate flamenco dancing and great festivals. Visit the ornate Alcázar castle complex, built during the Moorish Almohad dynasty and the city's Gothic Cathedral, where you'll find Christopher Columbus's tomb.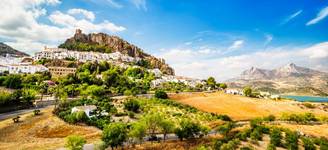 Lisbon, Portugal
The pint-sized city of Lisbon is set across seven hills and is easy to explore thanks to a network of traditional trams. With the beach never more than a short drive away, Lisbon is a well-rounded place to enjoy a relaxing break.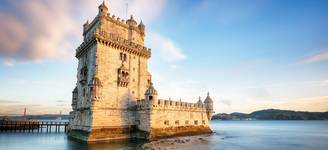 Vigo, Spain
Vigo lies on northern Spain's rugged coastline in the verdant region of Galicia. This undulating city has beautiful plazas dating back to medieval times and you'll get spectacular views of the bay from the hills above the city. It's also the place to find delicious fresh seafood, particularly octopus. Take the short trip to the nearby Cies Islands with their white-sand beaches and clear waters that wouldn't look out of place in the Caribbean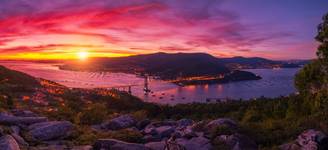 Le Havre, France
Your next stop is Le Havre, the gateway to Paris. Travel by train to the city of light and love. Walk among the gardens of the Champs du Mars and travel up the Eiffel Tower or stroll along the Champs Elysees.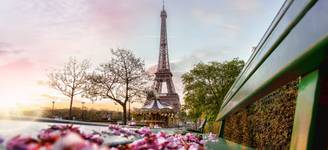 London (Harwich), England
London is one of the most visited cities in the world, and for good reason. Home to famous landmarks such as Big Ben and the Tower of London, the skyline is about as iconic as they come. Watch the changing of the guard at Buckingham Palace or see the ancient sculptures and Egyptian mummies at the British Museum; England's capital is bursting with history.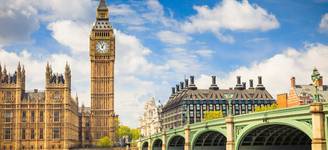 Amsterdam, Netherlands
The Dutch city of Amsterdam is known for its picturesque canal system, colourful tulips, 17th-century architecture and cosy cafés. Along with its historic facades you'll discover the fascinating Rijksmuseum, a stone's throw from the Van Gogh Museum and the Anne Frank House. Take a pedalo along the serene waters, pop into the Heineken Museum for a cool lager or hire a bike for the day and explore the windmills placed along picturesque countryside.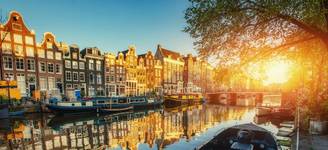 Stockholm, Sweden
The romantic capital of Sweden is spread across 14 islands and linked by more than 50 bridges, making it easy to navigate and explore. Visit the old town, the Gamla Stan, and see the historic grand palaces and winding cobblestone streets or head just a few minutes away to the gleaming modern city centre.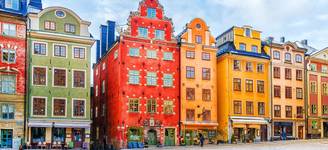 Stockholm, Sweden - Disembark Costa Magica
Today you'll disembark Costa Magica and fly home.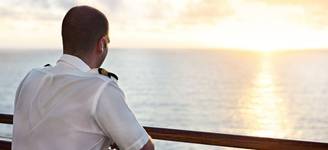 Your Ship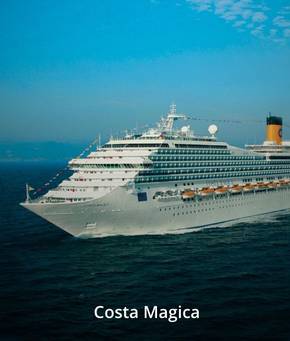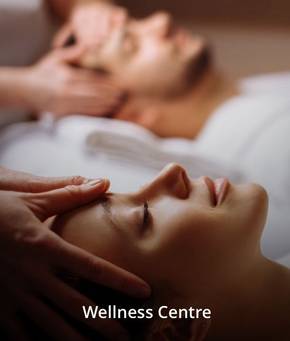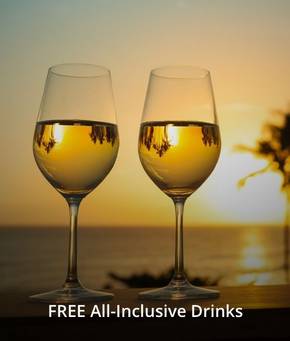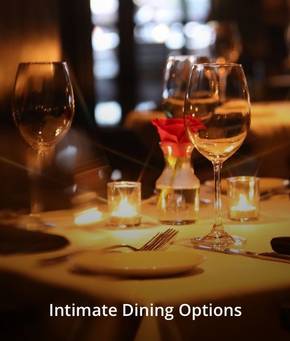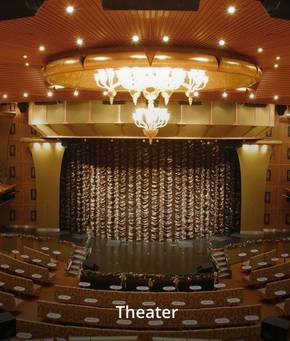 Costa Magica
The Costa Magica is an exciting, family-friendly ship offering a fantastic range of ultra-modern facilities in superb surroundings. Unique contemporary artworks and stunning public areas are ingeniously themed to take you on a wonderful journey around Italy's most chic and charming locations, from Capri to Portofino, Sardinia to Sicily. There's a wealth of fabulous facilities and fun activities day and night. There are luxury lounges, sunny poolside areas and serene retreats. And Costa's famously friendly and efficient staff will attend to your every need as you enjoy your cruise holiday of a lifetime on-board this brilliant cruise ship.
Key Facts
Entered Service: 14/11/2003
Tonnage: 102,587
Number of Decks: 13
Passenger Capacity: 3,470
Total Crew: 1,027
Number of Cabins: 1,358
Wheelchair Accessible Cabins: Yes
Number of Pools: 4
Number of Restaurants: 4
Kids Club: Yes
Great places to visit on board:
Wellness Centre
Whether you're after a workout or some pampering, you'll find a gym, treatment rooms, sauna and Turkish bath
Swimming Pools and Jacuzzis
Choose from 4 lovely pools or relax in one of the five Jacuzzis on board
Restaurants
Choose from two formal dining restaurants serving superb international cuisine or a further two Italian themed restaurants