Coastal Gems of Japan with Hong Kong and Highlights of Vietnam
Includes a hotel stay in Tokyo
Package Includes
All flights & taxes
Hotel Stay
1 night four-star hotel stay in Tokyo
Cruise
13 night cruise on-board Celebrity Solstice with all meals and entertainment
Enjoy a one-of-a-kind Celebrity Cruise experience in Le Petit Chef. Savour delectable delights and enjoy the 3D animated interaction right at your table
Head to the Martini Bar where expert bartenders put on a thrilling show as they mix up a range of classic and contemporary cocktails on an ice-topped bar
Immerse yourself in a multi-sensory experience in the theatre with Crystallize. A show of pop violin music, dazzling aerial acrobatics, dancing and a breathtaking light show
At a glance

Prices from
Interior
Price based on 09 Oct 2021 departure
Traditional Japan
Japan is a country looks to the future while respecting age-old traditions, from exquisitely dressed geishas to stunning architecture. It's also a place that maximises its superb natural surroundings. Wherever you go in this captivating country you'll be mesmerised by scenes of breathtaking beauty.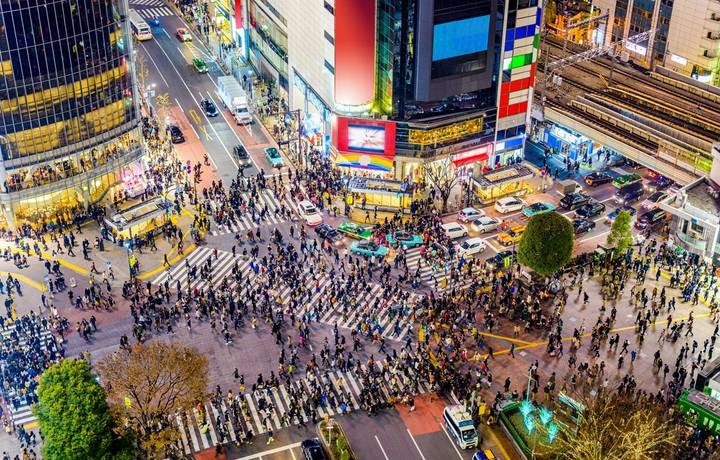 Neon–infused Tokyo is Japan's dynamic and densely packed capital, where cutting-edge technology and architecture can be found beside ornate Buddhist shrines. Wander the upmarket shopping district of Ginza, see Japan's outlandishly dressed youth parade the streets of fashionable Shibuya, and partake in a traditional tea ceremony at one of the many tea houses and salons dotted around the city.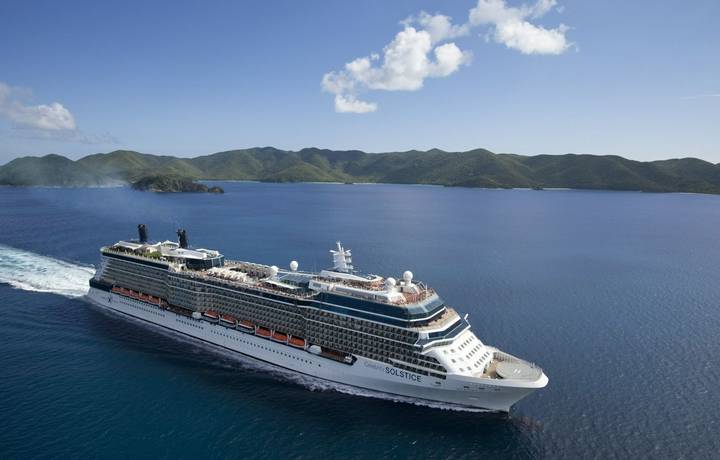 Tokyo
- Embark Celebrity Solstice
Today you'll embark Celebrity Solstice, one of the shining lights of the Celebrity fleet. Rich in luxurious design and exciting activities, this ship offers one of the most elegant experiences at sea, from its sophisticated bars and restaurants to its innovative Lawn Club with a country-club atmosphere and sparkling entertainment venues.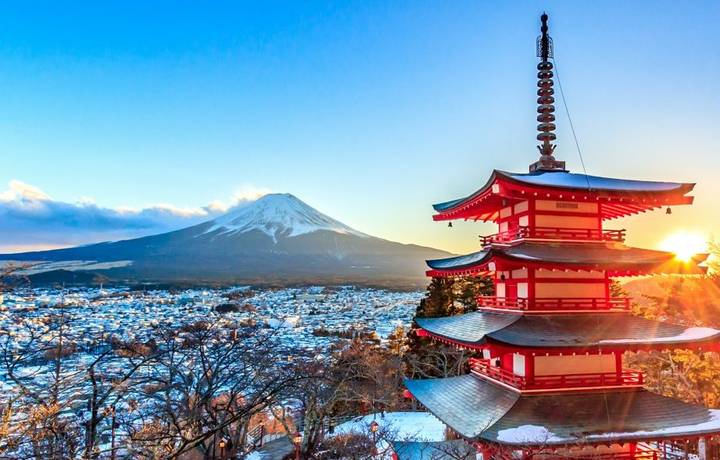 With unparalleled natural escapes like its green parks and beaches, as well as the looming presence of Mount Fuji, Shimizu is a place where you'll encounter constant visual delights. Highlights include the Kunozan Toshogu Shrine, designated a National Treasure by the Japanese government, and the 16th century Sunpu Castle. The Shizuoka Sengen Shrine is another impressive building of national significance and is home to a small museum.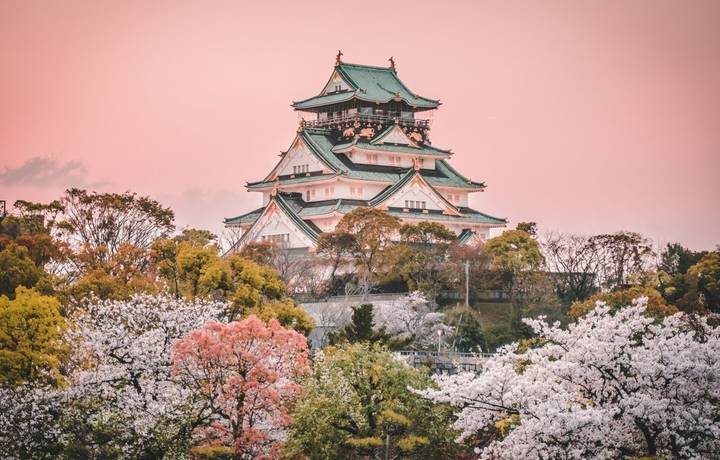 Osaka is the main gateway to the historical sites of Kyoto and Nara and is a city blessed with a rich heritage. It's home to many museums, stunning shrines, temples and Osaka castle. Japan's oldest Buddhist temple, Shitennō-ji, which features a towering five-story pagoda, can also be found in Osaka, and the city is particularly proud of its food scene and superb sake, made with fresh water from the surrounding mountains.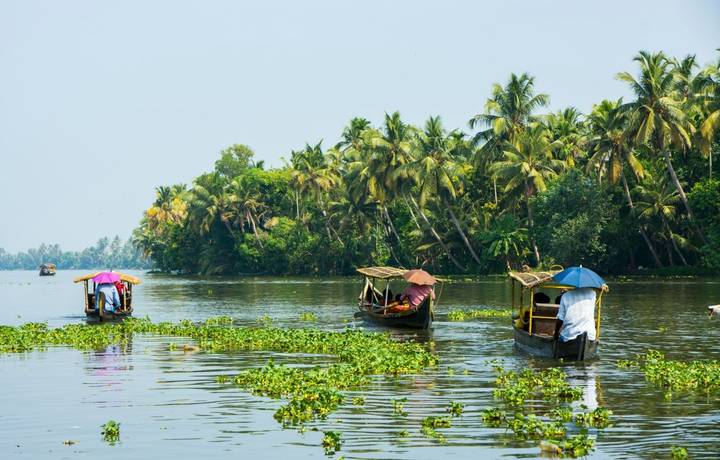 This leafy city on the south coast of Shikoku has a laid-back atmosphere and plenty of attractions for visitors, whether you want to embrace nature or delve into tradtional Japan. The Chikurenji Temple on the mountain of Godaisan is an important stop for those on the Shikoku Pilgrimage. Visit the original 17th-century hilltop castle for panoramic views, see how Japanese handmade paper is produced or sample sake in one of the city's breweries.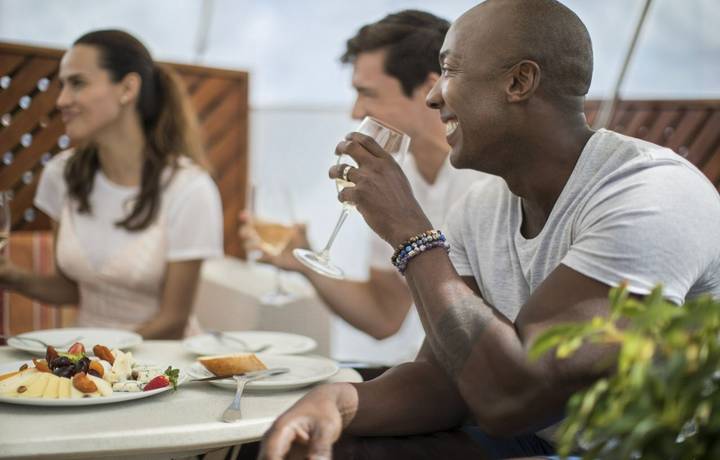 As you explore new destinations on your cruise, you can also explore a world of new tastes and flavours. Chefs on board the Solstice are committed to providing guests with top-quality food crafted with care and attention, and presentation is just as important as taste: buffets with ice sculptures are a sight to behold!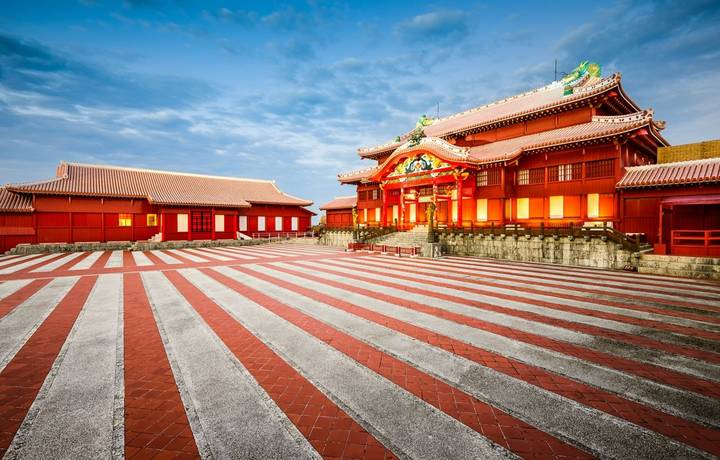 Naha is a bustling, vibrant city surrounded by natural beauty. Visit the majestic hilltop Shuri castle with its stunning architectural design and vermilion colour. It was used by the Japanese military as a command post during World War II and has since been designated a UNESCO World Heritage Site. At the Shikinaen Royal Garden you'll discover wooden palace buildings in the traditional Okinawa style set in landscaped splendour.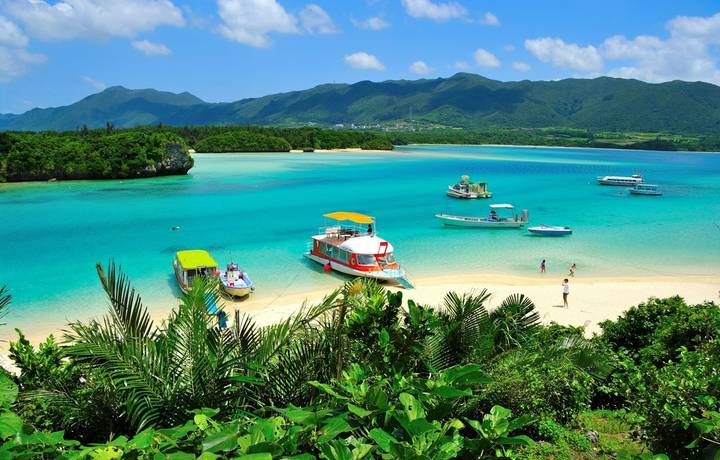 Ishigaki is an island surrounded by protected white sandy beaches and crystal-clear waters. Snorkel amongst the brightly coloured coral while looking out for the abundance of marine life. Ishigaki's rivers are lined with lush jungles and can be discovered by hiring a kayak. It's also home to the highest mountain in the Okinawa Prefecture which can be reached via hiking trails.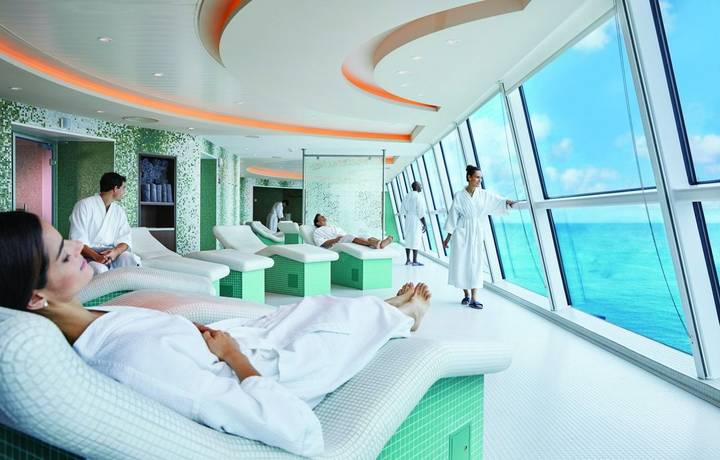 Book yourself in for one of the world-class treatments on offer at the Canyon Ranch Spa so you can disembark feeling even better than you did at the start of your holiday. Don't forget to visit the Persian Garden, the perfect place to relax before your treatment. This peaceful oasis features a range of refreshing aquatic experiences, from billows of aromatic stream to tropical showers.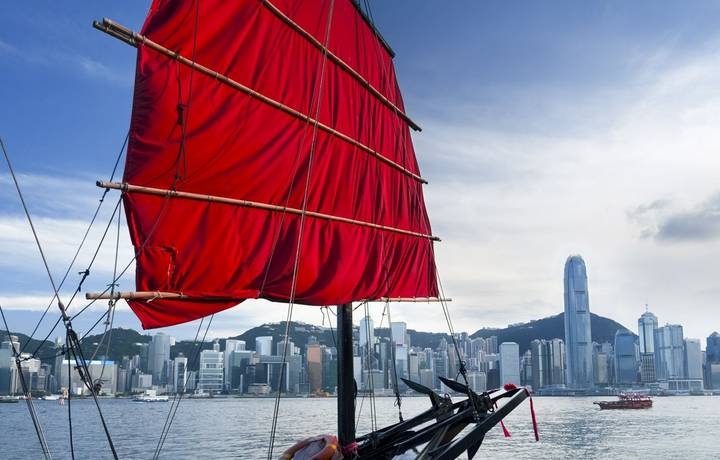 Famed for its densely packed skyline wedged between forested hills and an iconic harbour dotted with junk boats, Hong Kong is one of the Far East's most celebrated cities. Here you'll find colonial architecture sitting alongside geometrical designs like the Bank of China Tower. Take a tram up to The Peak, Hong Kong's highest point, and admire views of the harbour, or delve into bric-a-brac of every description at the night market on Temple Street.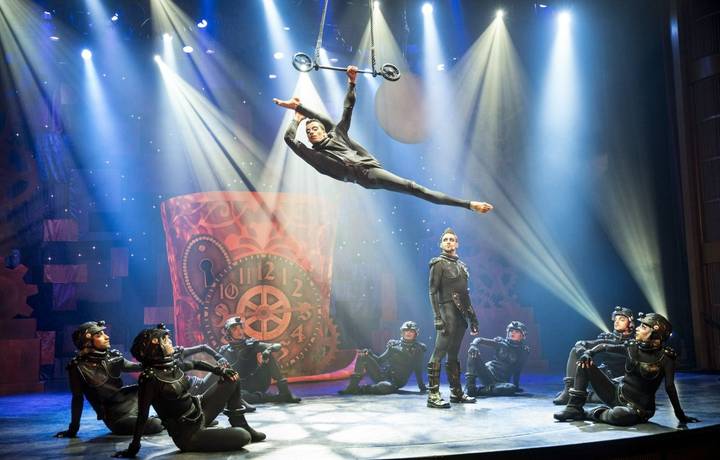 Your evenings on board Celebrity Solstice can be just as exciting as your days. Book your seats in the main theatre for dazzling stage performances and musicals, or be wowed by circus shows. Night owls will love to try their luck in the Fortunes casino, or hit the dance floor in the glitzy Quasars nightclub.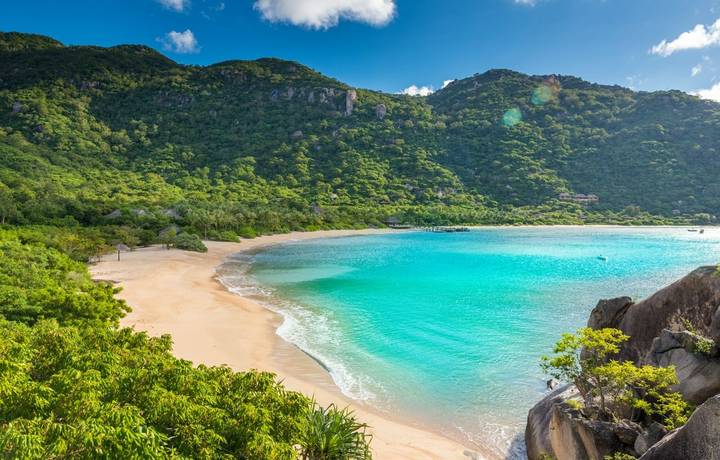 Today you'll visit the popular tourist destination of Nha Trang in the South Central Coast region of Vietnam. Nha Trang Bay is widely considered to be one of the most beautiful bays in the world while the biggest draw is the Long Son Pagoda, a Buddhist Temple loomed over by a giant Buddha statue made from pristine white concrete. The area is also known for its beaches and scuba diving and is a popular destination for backpackers.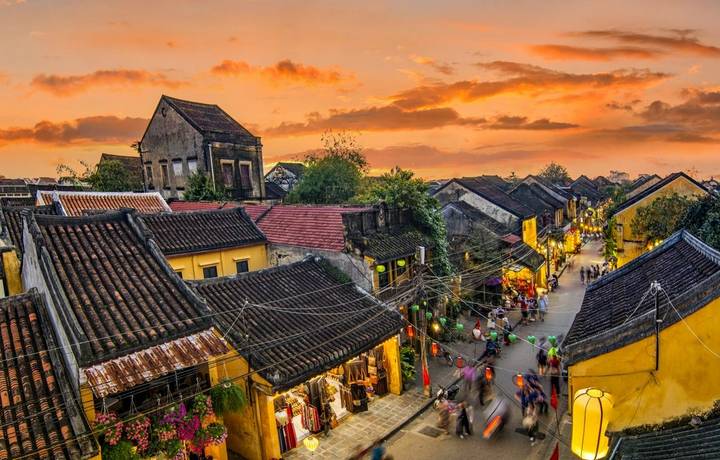 Located on the banks of the Saigon River, Ho Chi Minh City is a vibrant city full of contrasts. Visit the National History Museum filled with ancient ceramics, traditional costumes and relics crafted in stone and bronze. Watch a short performance of the uniquely Vietnamese spectacle – water puppetry. Ho Chi Minh City is home to many colourful pagodas, cathedrals and palaces, as well as the Cu Chi Tunnels, which Viet Cong fighters once used as a military hideaway.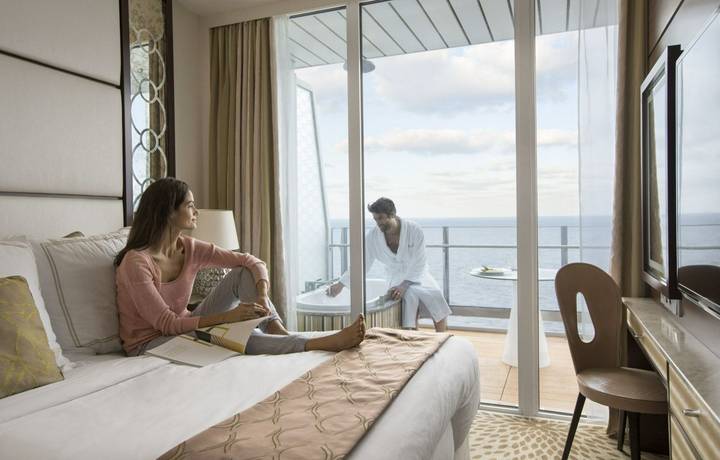 Days on board Celebrity Solstice come with a guarantee of fun and fulfilment. Choose to enjoy the fresh sea air, lounging in the sun, splashing in the pool or trying out one of the many sporting options. If exercise of the mind is what you're after, then take a class at the iLounge, the first authorised Apple specialist at sea, head to the art gallery or join a photography workshop.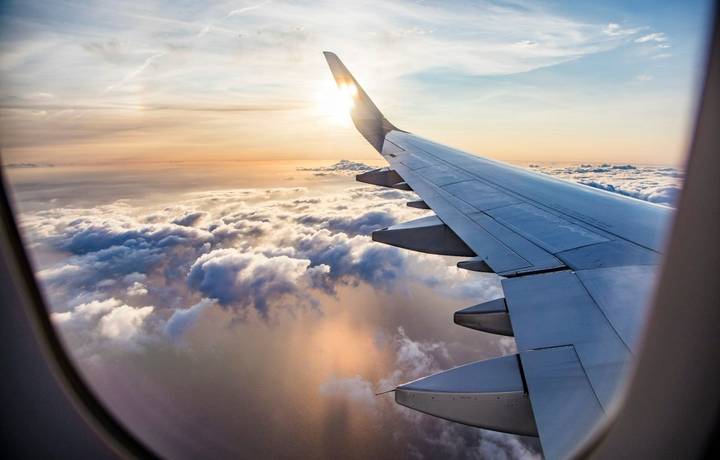 Singapore
- Disembark Celebrity Solstice
Today you'll disembark Celebrity Solstice and fly home.
Welcome aboard the Celebrity Solstice
The heroine of the Celebrity's Solstice class, this ship has forged the way for innovative design and modern amenities that raise the benchmark of luxury cruising. Beautiful public areas, elegant restaurants and exciting entertainment venues make the Celebrity Solstice the perfect choice for those cruise passengers who appreciate real quality. Celebrity has partnered with Canyon Ranch, thirteen-time winner of Travel and Leisure's Best Spa award, to provide the ultimate in pampering and wellness treatments. With an itinerary of sun-kissed, exotic destinations and a fantastic range of superb dining options, thrilling entertainment and fascinating activities, Celebrity Solstice has everything you need.
Entered service: 23/11/2008
Tonnage: 122,000
Number of Decks: 13
Passenger Capacity: 2,852
Total Crew: 1,284
Number of Cabins: 1,426
Wheelchair Accessible Cabins: Yes
Number of Pools: 3
Number of Restaurants: 7
Kids Club: Yes

Entered service: 23/11/2008
Tonnage: 122,000
Number of Decks: 13
Passenger Capacity: 2,852
Total Crew: 1,284
Number of Cabins: 1,426
Wheelchair Accessible Cabins: Yes
Number of Pools: 3
Number of Restaurants: 7
Kids Club: Yes
regional flights available at a supplement
CALL TO BOOK:
1800 954 073
HOLIDAY CODE:
ASA2492