Brisbane & the Great Barrier Reef with East Coast Highlights
Includes a 3 night hotel stay in Brisbane
Package Includes
All flights & taxes
Hotel Stay
2 night four-star hotel stay in Brisbane
Cruise
8 night cruise on board Radiance of the Seas® with all meals and entertainment

Choose from no less than 11 different dining options
Enjoy amazing theatre productions in the Aurora Theatre
Relax on board with a luxurious line up of spa treatments at the Vitality Spa
Please note: Durations may vary depending on date.
At a glance
Departing Nov 21 - Feb 22

Prices from
Interior
Price based on 30 Nov 2021 departure
Great Barrier Reef
So vast it can be seen from outer space, the Great Barrier Reef is often referred to as one of the seven natural wonders of the world. It's the planet's largest coral reef system and is teeming with aquatic life, from loggerhead turtles to vivid starfish. Take a trip into the turquoise waters of this marine wilderness and witness its undeniable beauty.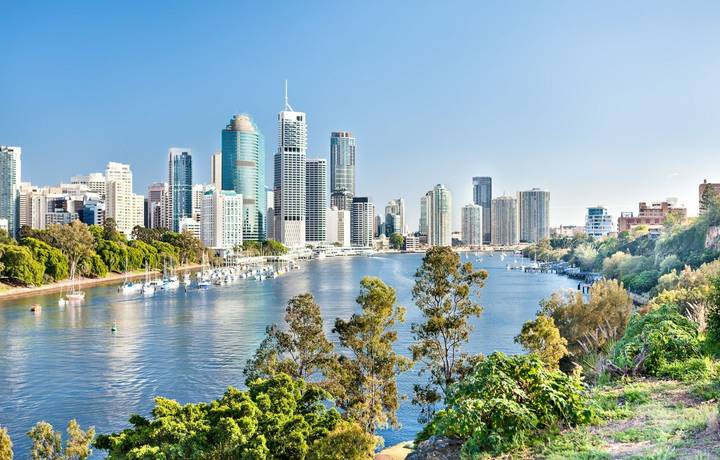 Australia's third most populous city, Brisbane is known as the Sunshine State. Here you'll find sculptures, murals and mosaics peeking out from the streets, while unusual buildings like the Queensland Performing Arts Centre enhance the atmosphere of creative vibrancy. Enjoy a waterside brunch – a Brisbanite tradition – alongside the winding Brisbane River and head for one of the numerous rooftop bars in the evening for a cocktail in a lively atmosphere.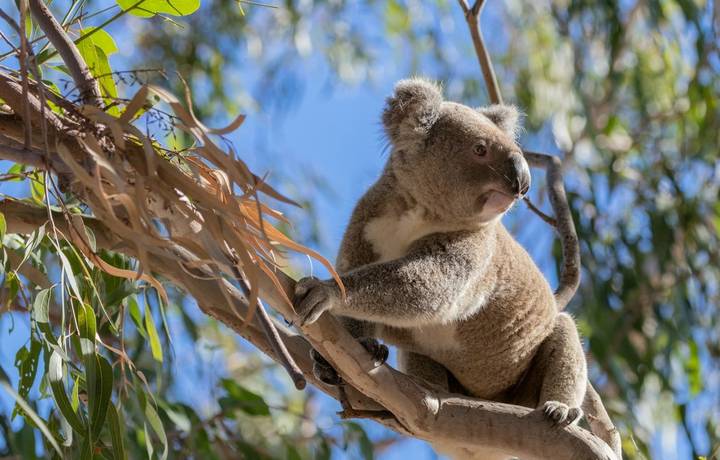 Enjoy a second day in Brisbane by exploring its meandering river, lined with malls, plazas, man-made beaches, water parks, botanical gardens and wildlife parks. There's also a Ferris wheel that offers great aerial views. The atmosphere here is relaxed with nearby Gold Coast and Surfer's Paradise being a top location for water sports and some of Australia's best beaches. You could even visit the Lone Pine Koala Sanctuary where besides these cute marsupials you can see kangaroos, platypuses, wombats and more.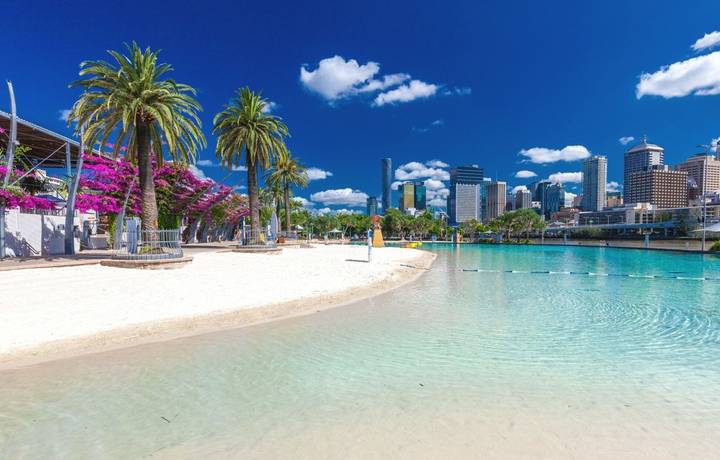 With a third day in Brisbane, you could relax on one of the beaches of Moreton Bay or wander around the popular Mount Coot-tha suburb, where you'll find everything from nature reserves to botanic gardens, as well as a look-out area that affords excellent views of the city below. There's a café and restaurant at the summit where you can take a well-earned rest. Brisbane even boasts its own colourful Hollywood-style sign – a popular landmark for photos.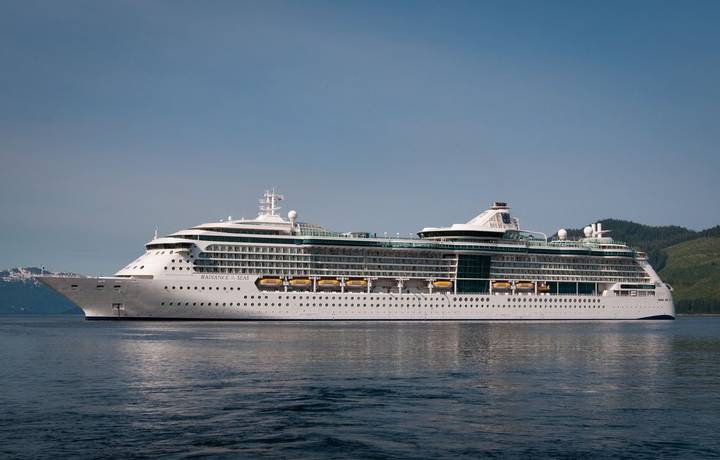 Brisbane
- Embark Radiance of the Seas®
Today you'll embark Radiance of the Seas, a fantastic ship with all the entertainment, leisure and dining options you could would wish for on your cruise holiday. From tranquil adult-only pool areas to thrilling waterslides and laid-back bars perfect for chilling out with friends to glitzy nightclubs where you can dance the night away, there's something for everyone on board.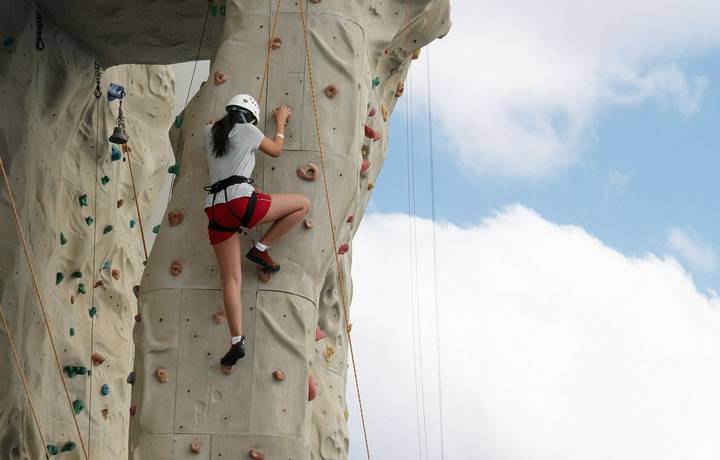 Make the most of family-oriented fun on the thrilling waterslides, or opt for the more serene retreat of the African-themed sheltered solarium where adults can enjoy some peace and quiet. Sporty guests can use the jogging track or challenge a friend to a game on the multi-sports court, while those with a head for heights could try scaling the 40-feet climbing wall -beginners welcome!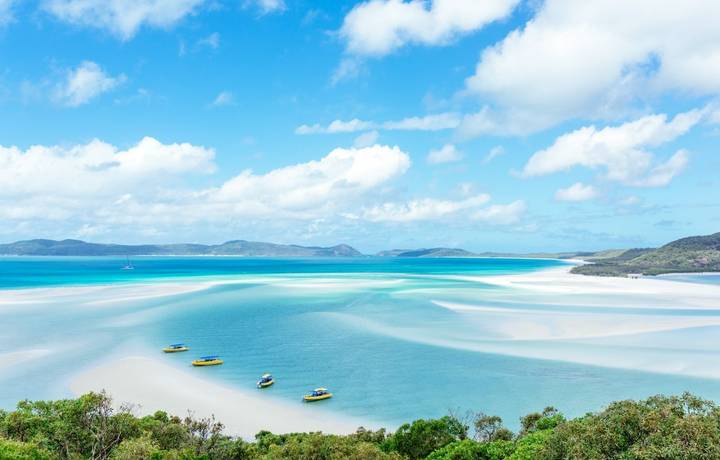 This relaxed town of palm-fringed beaches on Queensland's coast is the gateway to the sublimely beautiful Whitsunday Islands, while the Great Barrier Reef is also nearby. It has a small selection of boutiques, cafes and markets but its main attraction is the selection of adventure trips you can take to visit the secluded beaches and hidden bays of the Whitsundays. Bask in the tropical atmosphere of this delightful destination and find an ocean-front restaurant for the views.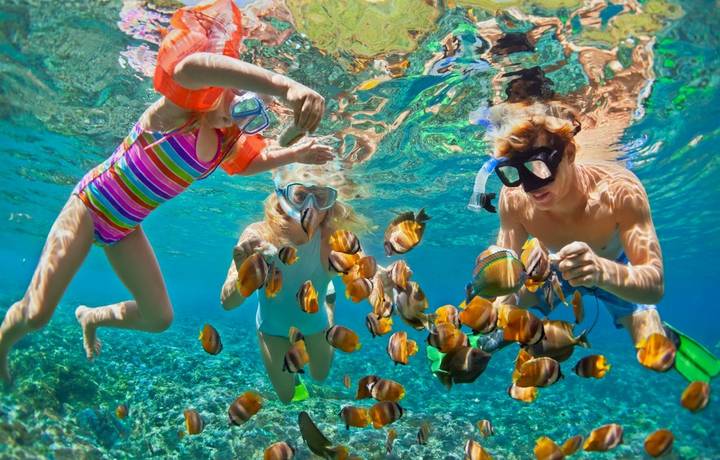 Cairns is the gateway to the magnificent Great Barrier Reef as well as lively coastal town with a host of attractions – many of which are linked to the reef itself. Take an unforgettable boat trip that gets you amongst the endless corals and dazzling marine wildlife of this aquatic paradise. You could spot everything from stingrays to turtles. Or you could take the scenic cable car to nearby Kuranda, gliding above the rainforest while enjoying breath-taking panoramic views across North Queensland.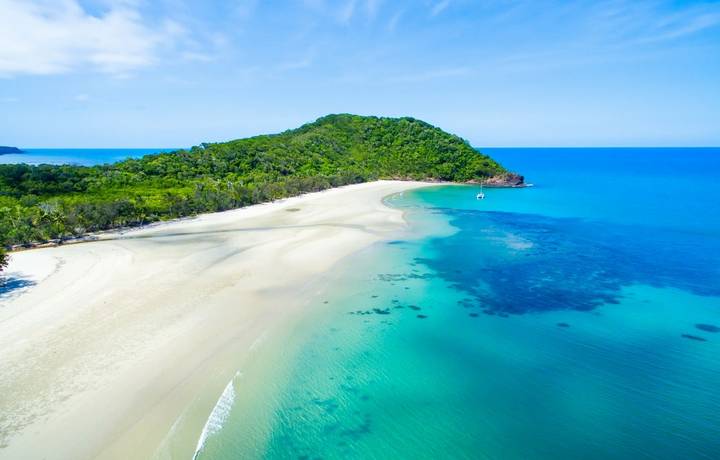 Today you'll transfer to Port Douglas, gateway to the Daintree National Park where the lush greenery of the world's oldest rainforest meets the sparkling azure waters of the Great Barrier Reef. This popular coastal town is known for its lively restaurant scene and water sports, especially kitesurfing at the windswept Four Mile Beach. Head to the marina where you'll find a Caribbean-style cocktail bar and a brewery that doubles as a restaurant.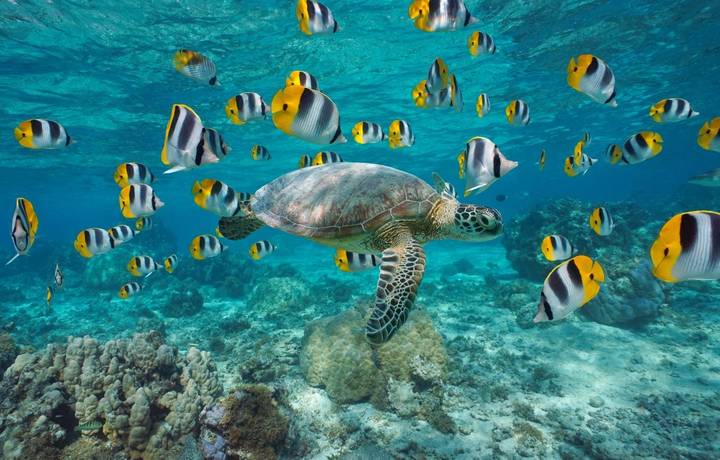 Today you'll discover Willis Island, a speck of land teeming with wildlife, and where just a handful of people live on a permanent basis. Look out for sights from turtles to the red-footed boobies flying in the sky – a blue beaked seabird with feet that look like they've been dunked in bright red paint. Delight in the vibrant coral reefs that shimmer beneath the water and marvel at the barren isolation of this island.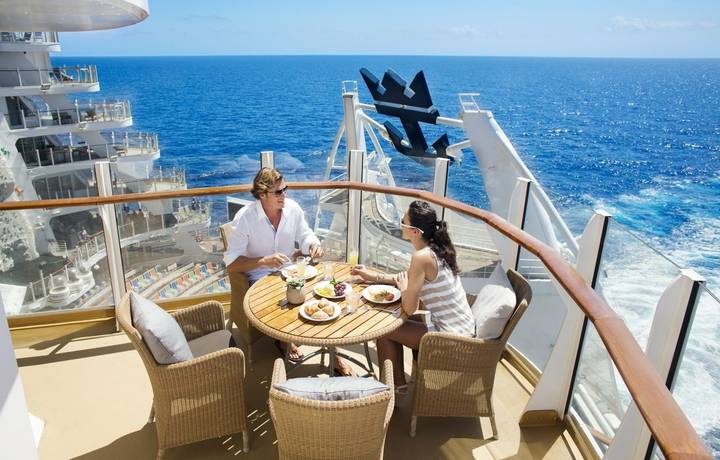 Dining on Radiance of the Seas is as diverse as the destinations you visit, with numerous restaurants catering for a range of tastes and dietary requirements. For juicy Brazilian beef dishes, try the Samba Grill, or eat classic hot dogs in Dog House. Sample the rustic Italian at Giovanni's Table, treats of the far East at Izumi Sushi & Hot Rocks or go al fresco and enjoy a drink or snack in the ocean breeze.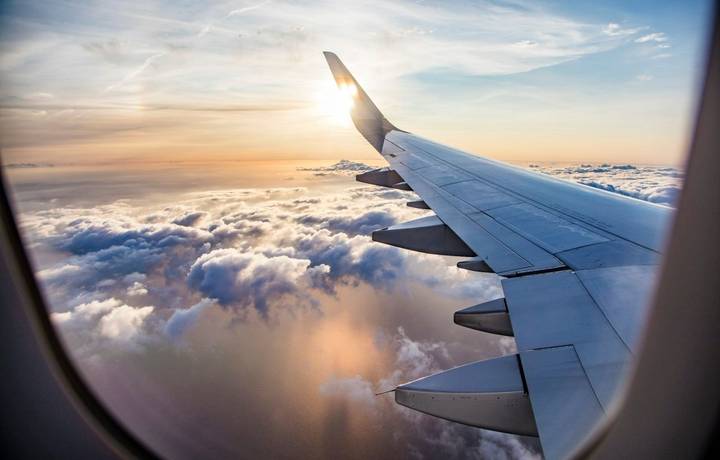 Brisbane
- Disembark Radiance of the Seas® & Fly Home
Today you'll disembark Radiance of the Seas® in Brisbane where your voyage ends.
Welcome aboard the Radiance of the Seas®
Whether you're looking for fantastic family fun or a romantic getaway with a loved one, the stunningly bright and beautiful Radiance of the Seas® positively shines with opportunities. This amazing ship offers all the modern entertainment, leisure and dining options any passenger could want yet somehow retains an intimate and refined atmosphere throughout its stylish public areas. Newcomers to cruise holidays will love the range of facilities and activities and seasoned cruisers will appreciate the attention to detail and efficient and friendly service.
Entered Service: 2001
Refurbished: 2011
Tonnage: 90,090
Number of Decks: 13
Passenger Capacity: 2,466
Total Crew: 894
Number of Cabins: 1,071
Wheelchair Accessible Cabins: Yes
Number of Pools: 3
Number of Restaurants: 11
Kids Club: Yes

Entered Service: 2001
Refurbished: 2011
Tonnage: 90,090
Number of Decks: 13
Passenger Capacity: 2,466
Total Crew: 894
Number of Cabins: 1,071
Wheelchair Accessible Cabins: Yes
Number of Pools: 3
Number of Restaurants: 11
Kids Club: Yes
regional flights available at a supplement
Departing
Departing
30 November 2021
Departing
29 January 2022
Departing
Departing
30 November 2021
Departing
29 January 2022
Departing
Departing
30 November 2021
Departing
29 January 2022
Departing
Departing
30 November 2021
Departing
29 January 2022
CALL TO BOOK:
1800 954 073
HOLIDAY CODE:
AUS2542